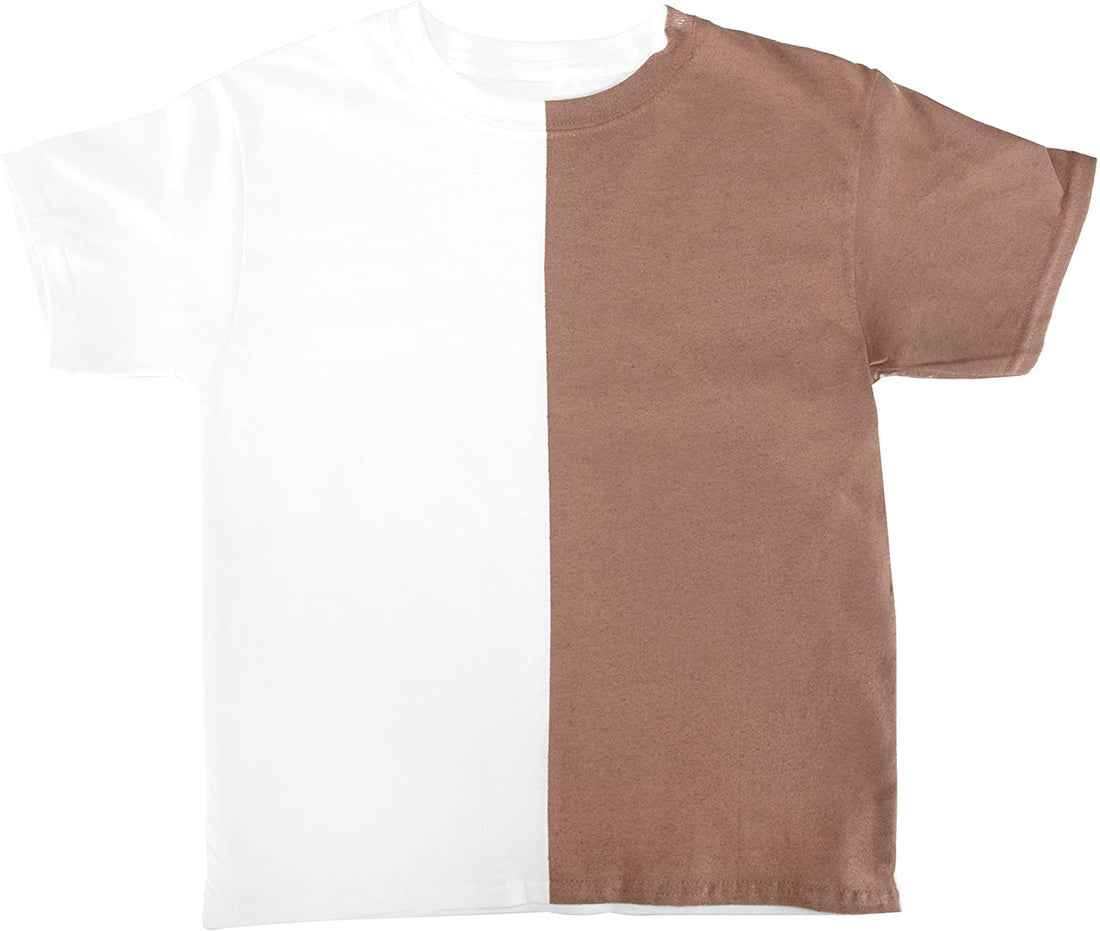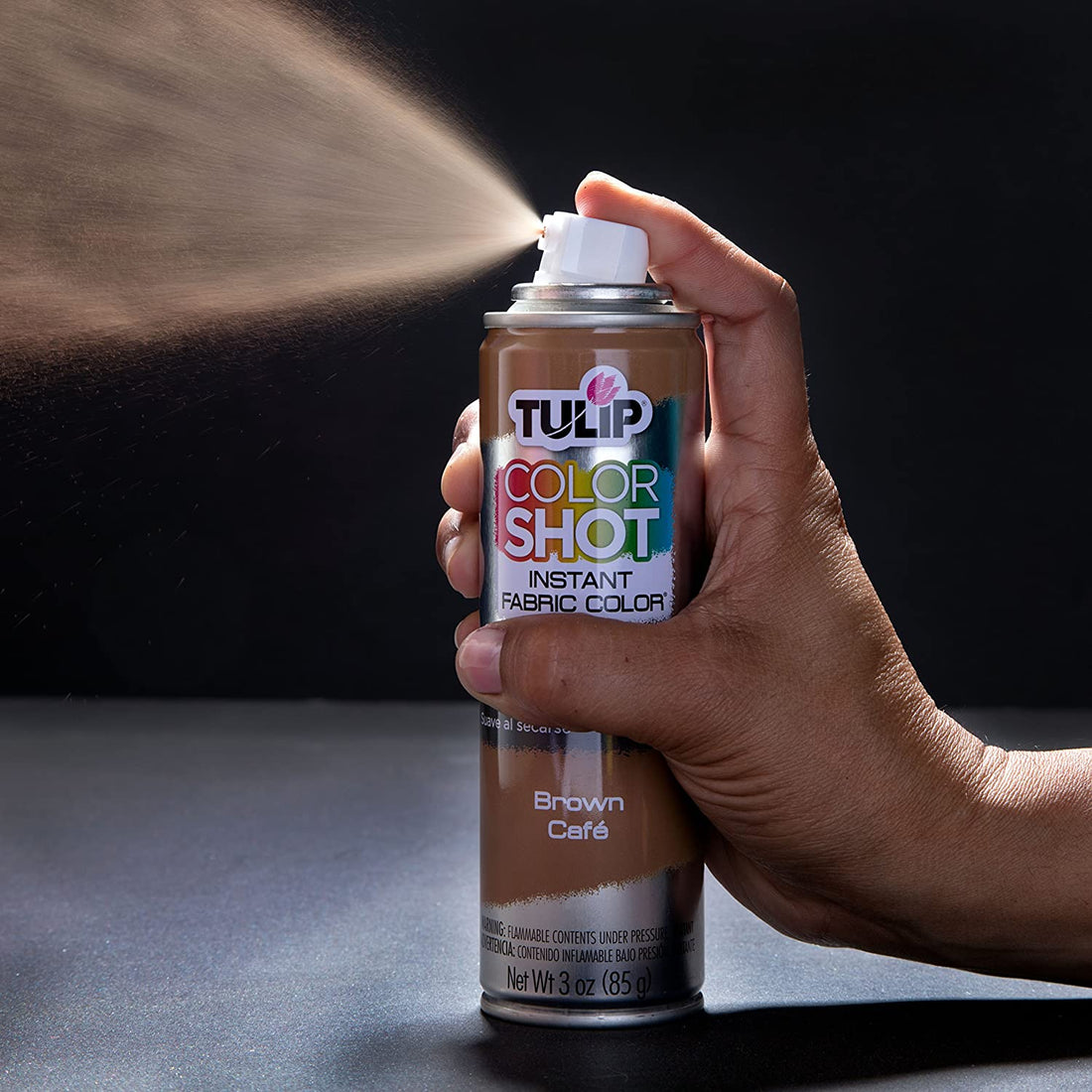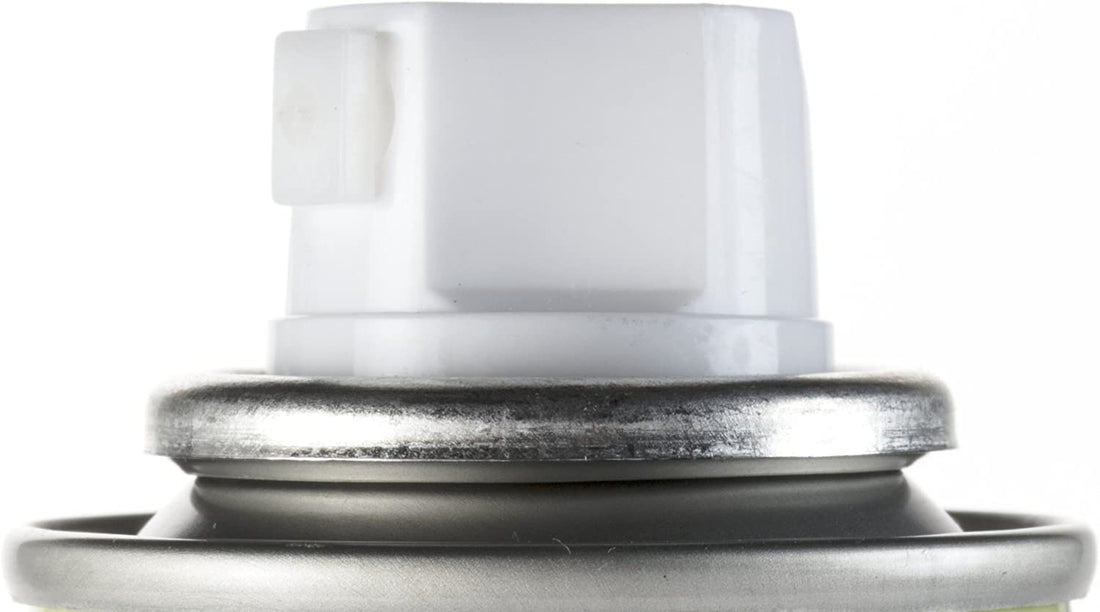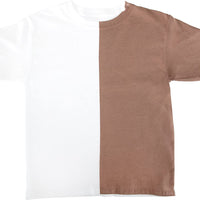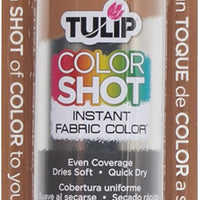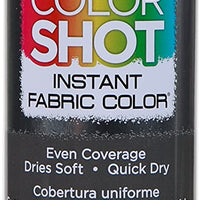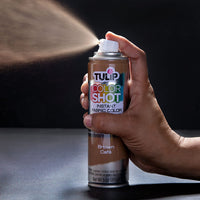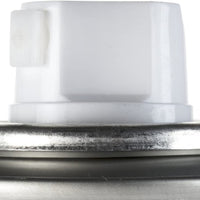 TULIP Color Shot Instant Fabric Color 3oz Brown, 3" x 3" (34965)
Product Description
Give your fabrics an instant shot of beautiful, washable, permanent color with Tulip ColorShot Instant Fabric Color. It's perfect for a dash of color or for allover even coverage, and works wonderfully with stencils and monograms! ColorShot is so easy to use … just shake, aim and spray for gorgeous color in classic, neon and shimmer shades that dry super quick and soft to the touch, without drips or splatters. And it is so easy to blend colors, too! So when your apparel and home décor fabrics need a color renew, refresh or redo, add maximum color appeal with Tulip ColorShot Instant Fabric Color! Give your fabrics an instant shot of beautiful color with this easy to use fabric spray paint!
About this item
Spray paint for fabric. Aerosol Fabric Spray available in a 3-oz. spray can. Works great on natural and synthetic fabrics. Perfect for all over color or using with stencils

Dries quickly and soft to the touch. Colors can be blended on fabric

Even coverage - won't drip or splatter

Permanent and machine washable - a great spray paint for clothes! Works best on light-colored fabrics
Preparation:
1. Start with clean, dry fabric (do not use fabric softener). Place wax paper or shirt form between layers of fabric to prevent color from bleeding through.
Instructions:
1. Shake can well for at least 1 minute. Test first on scrap fabric or a paper towel to get a feel for nozzle. Rotate front piece of nozzle to adjust spray pattern. Hold can 6-8" from fabric and spray with smooth, even strokes. Shake often during use.
2. Apply one light coat at a time, waiting 5 minutes between coats. Add additional coats for desired coverage and intensity.
3. Let dry 30 minutes. Fabric can be washed inside out with mild detergent on gentle cycle after 24 hours. Tumble dry low.
4. Turn can upside down after use and spray 5 seconds to prevent clogging.
Tips & Techniques:
ColorShot is formulated to work on most fabrics. Test on a similar fabric swatch before beginning project.
The front piece of nozzle can be rotated to adjust spray pattern.
When using with stencils, always apply a temporary spray adhesive (such as Aleene's Repositionable Tacky Spray or Tulip Stencil Spray Adhesive) to the back of the stencil, then press firmly onto fabric. This helps to prevent color from permeating underneath stencil openings.
For best results, spray color onto fabric in multiple light coats rather than one or two heavy coats.
Use masking tape and heavy paper or plastic such as freezer paper or large trash bags to cover areas of fabric around stencil to protect from potential overspray.
Create your own stencils and shapes with freezer paper, contact paper and masking tape.
Product Dimensions: 7.88 x 2 x 8.5 Inches
Item Weight: 2.39 Ounces
Specific Uses for Product: Interior
Ships from the United States
All our products are high in quality and designed to solve day to day problems. We take pride in our products that makes life a little better.
We make it easy and simple to shop!
All our cool products over $100 are ship free anywhere in the US! We thrive to provide our customers best possible shop experience. Once you order we process your order and send you a tracking information within 24 hours! We are the keeper of the Trust, Satisfaction and Transperancy. Got a question? Email us info@itsallgoods.com