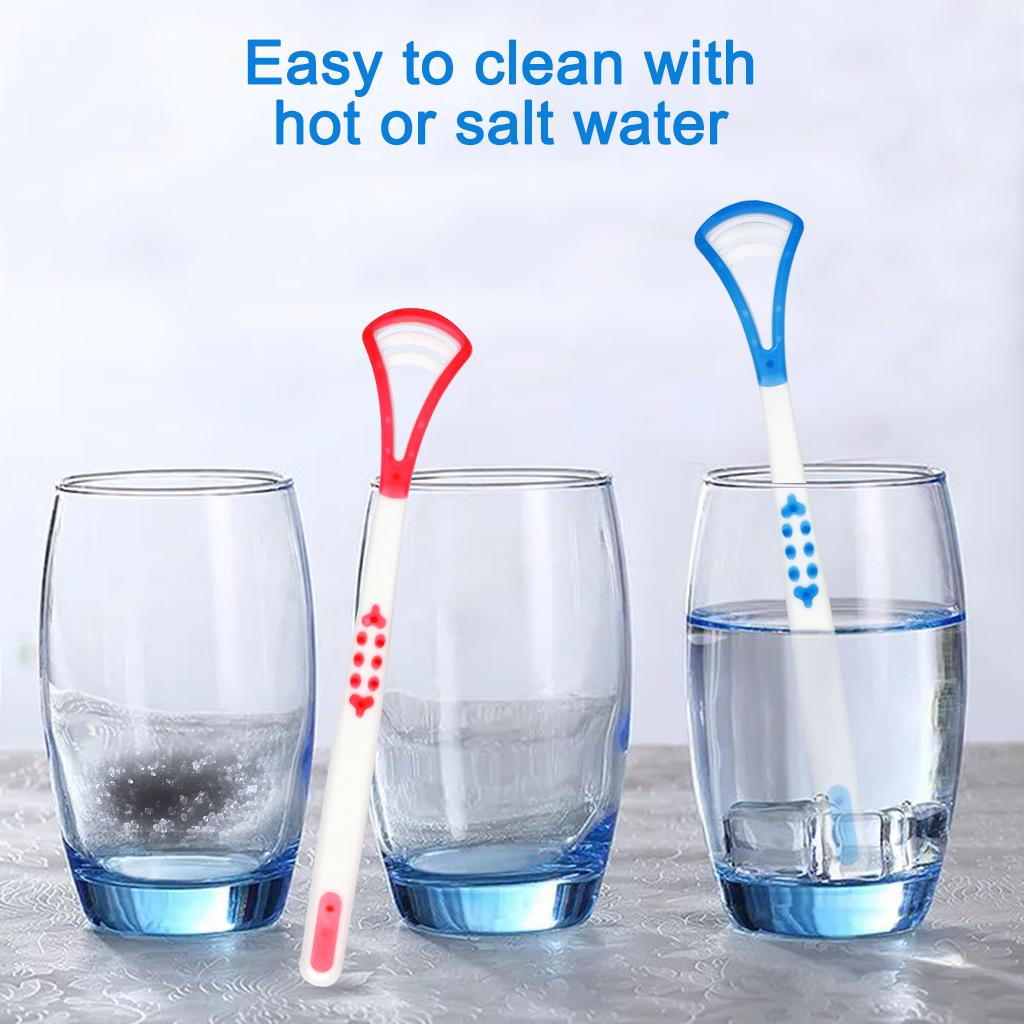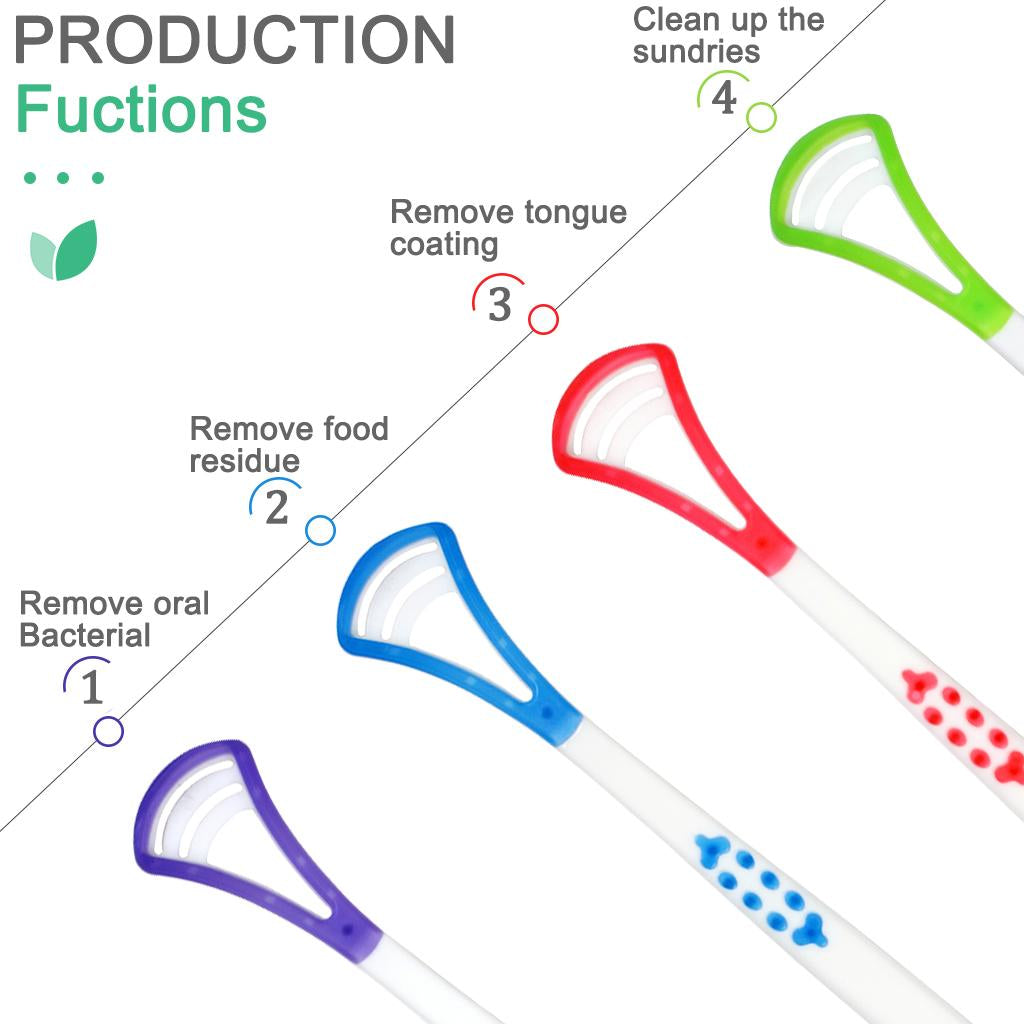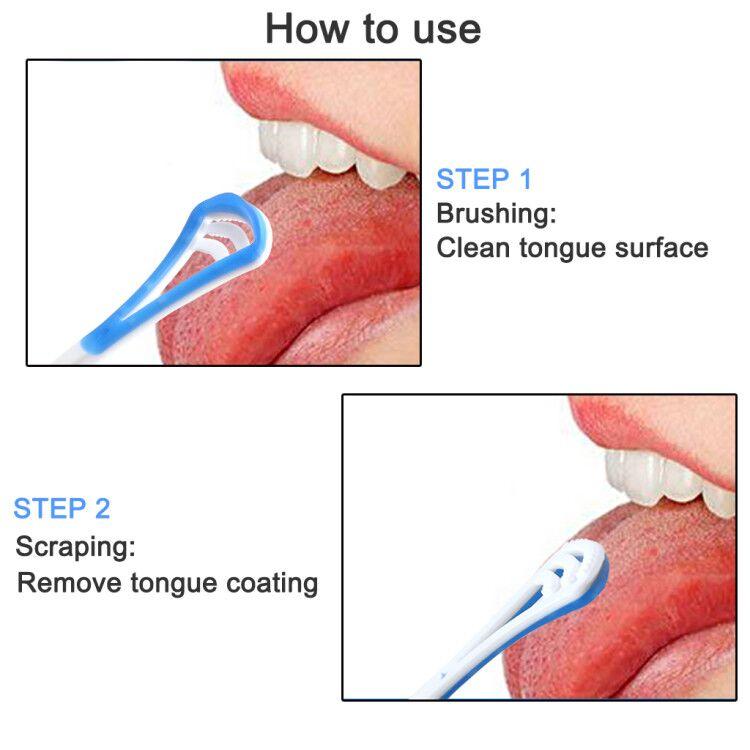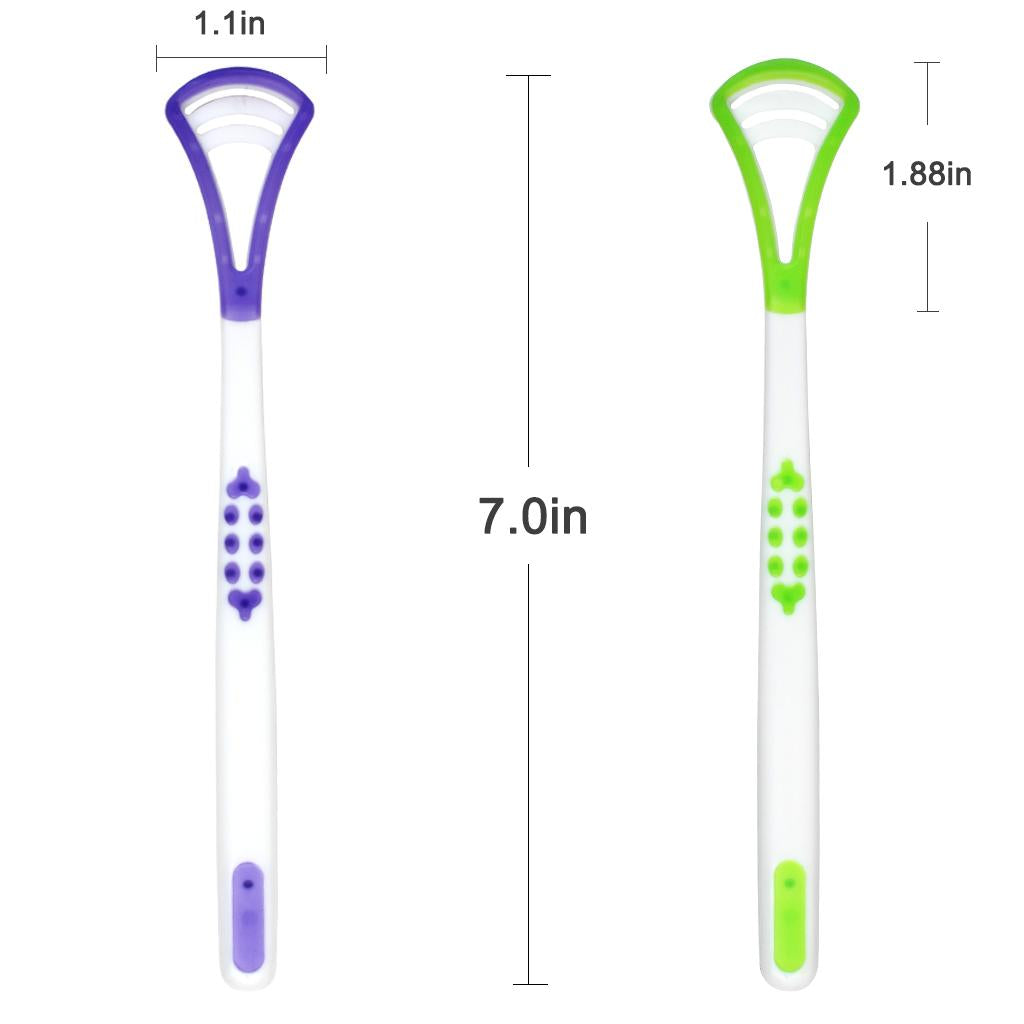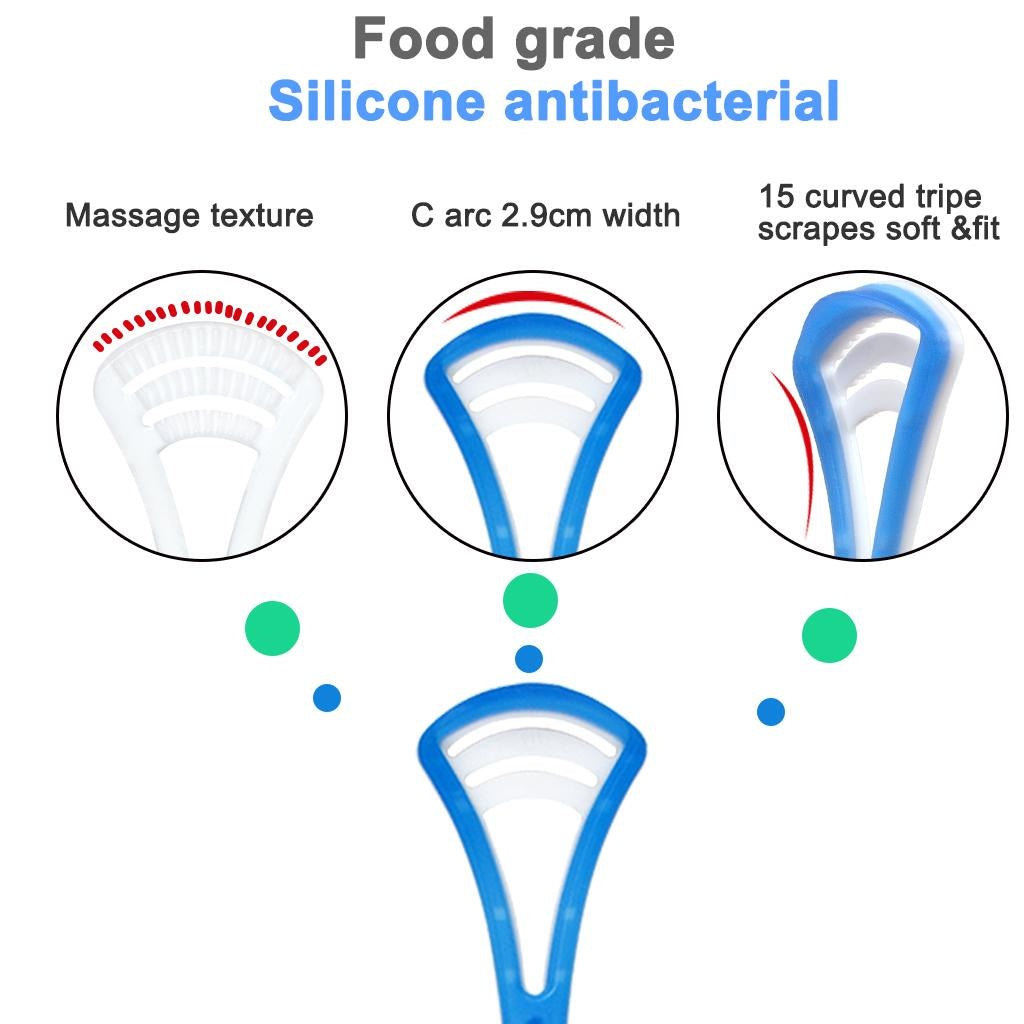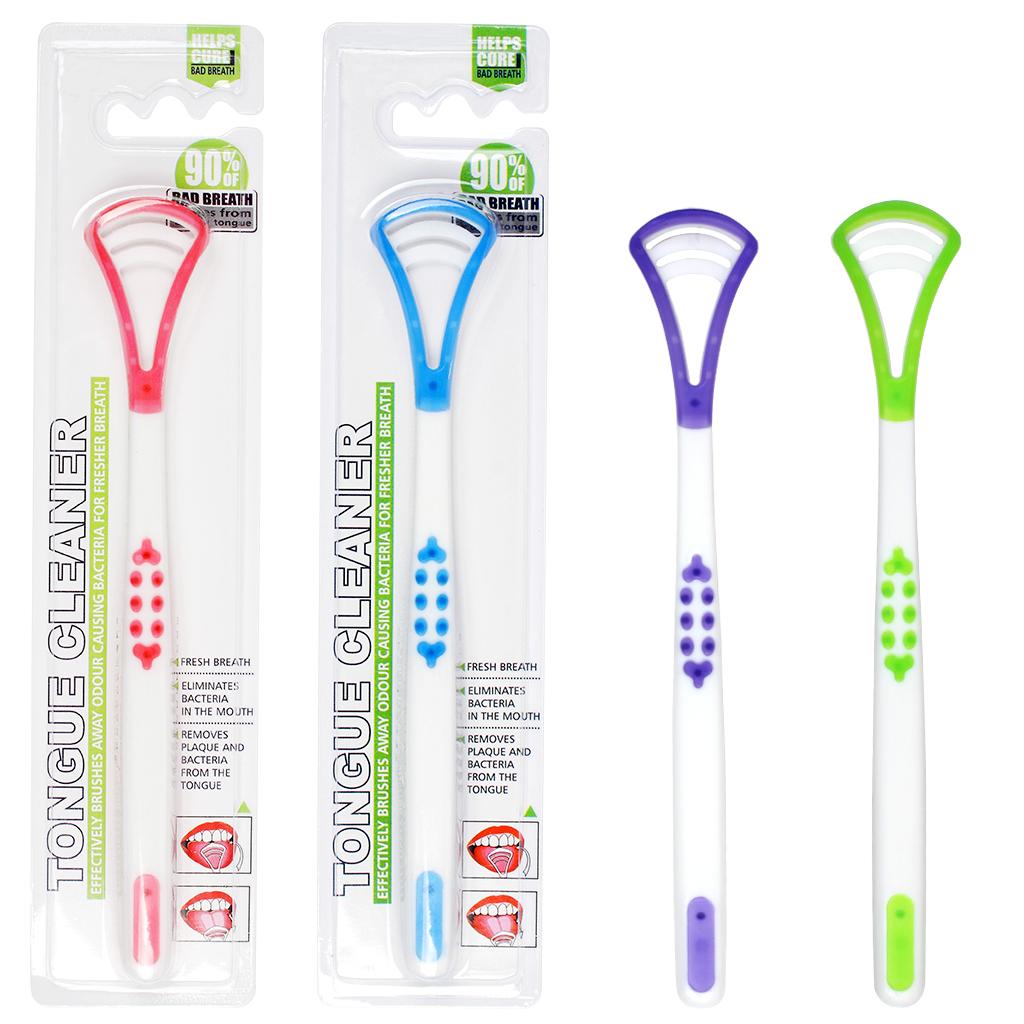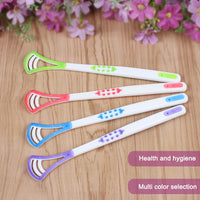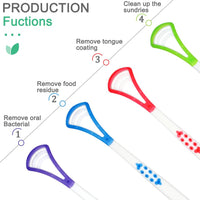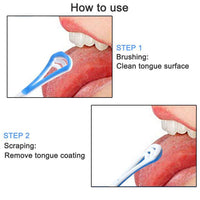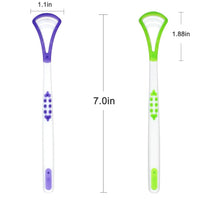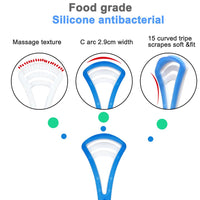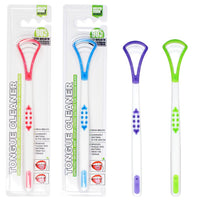 Tongue Scraper Cleaner 4 Pack BPA Free Adults Kids Healthy Oral Care Help Fight Bad Breath


Features:

1. COMFORTABLE MATERIAL: The tongue scraper cleaner is made of PP+TPR. Its material is soft and comfortable, so it won't hurt your tongue during use. In addition, it is non-toxic, odorless and temperature resistant, so it has a long service life
2. HYGIENIC USE: Using these Tongue scraper cleaner can remove dead cells from your tongue, which can effectively improve your oral hygiene, reduce your bad breath, keep your breath fresh every day, and increase your tongues taste and sensitivity.
3. DOUBLE-SIDED DESIGN: The handle of the tongue scraper adopts an ergonomic design, which has a good anti-skid effect, allowing you to better grasp the strength of the tongue during use. In addition, the tongue scraper can be used on both sides, one side is used for scraping and the other side is used for tongue brushing. The two sides are used together, so that it is easier to achieve the cleaning effect.
4. EASY TO USE: In the process of using, just put the tongue scraper onto the tongue, and then gently slide it from the inside to the outside, and rinse it off with water after use
Description:
4 Pack with Assorted Colors
Tongue scraper cleaner can remove bacteria from the tongue and improve oral hygiene
Characteristic:
1. Health and safety: The tongue scraper is made of food-grade rubber material, which is not only environmentally friendly, non-toxic, easy to clean, but also soft and comfortable, and will not hurt the taste buds.
2. Obvious effect: Thanks to the double-sided design, this tongue coating brush can first clean the thick tongue coating, and then use the other side to scrape the tongue surface, which improves the cleaning ability and removes bad breath more obviously.
How to use:
1. After moistening with clean water, place the rough side of the tongue scraper on the surface of the tongue, and gently scrape from the inside to the outside, repeat 4-6 times
2. Turn the tongue scraper over and scrape it from the inside out many times
3. Rinse your mouth with water after scraping, then clean the tongue scraper and place it
Specification:
Material: PP+TPR
4 different colors to choose: blue, green, purple, and red,if you don't leave color request, we will send it out mix colors.
Size:1.5×22.5×5 cm/0.59×8.85×1.97 inch
All our products are high in quality and designed to solve day to day problems. We take pride in our products that makes life a little better.
We make it easy and simple to shop!
All our cool products over $100 are ship free anywhere in the US! We thrive to provide our customers best possible shop experience. Once you order we process your order and send you a tracking information within 24 hours! We are the keeper of the Trust, Satisfaction and Transperancy. Got a question? Email us info@itsallgoods.com