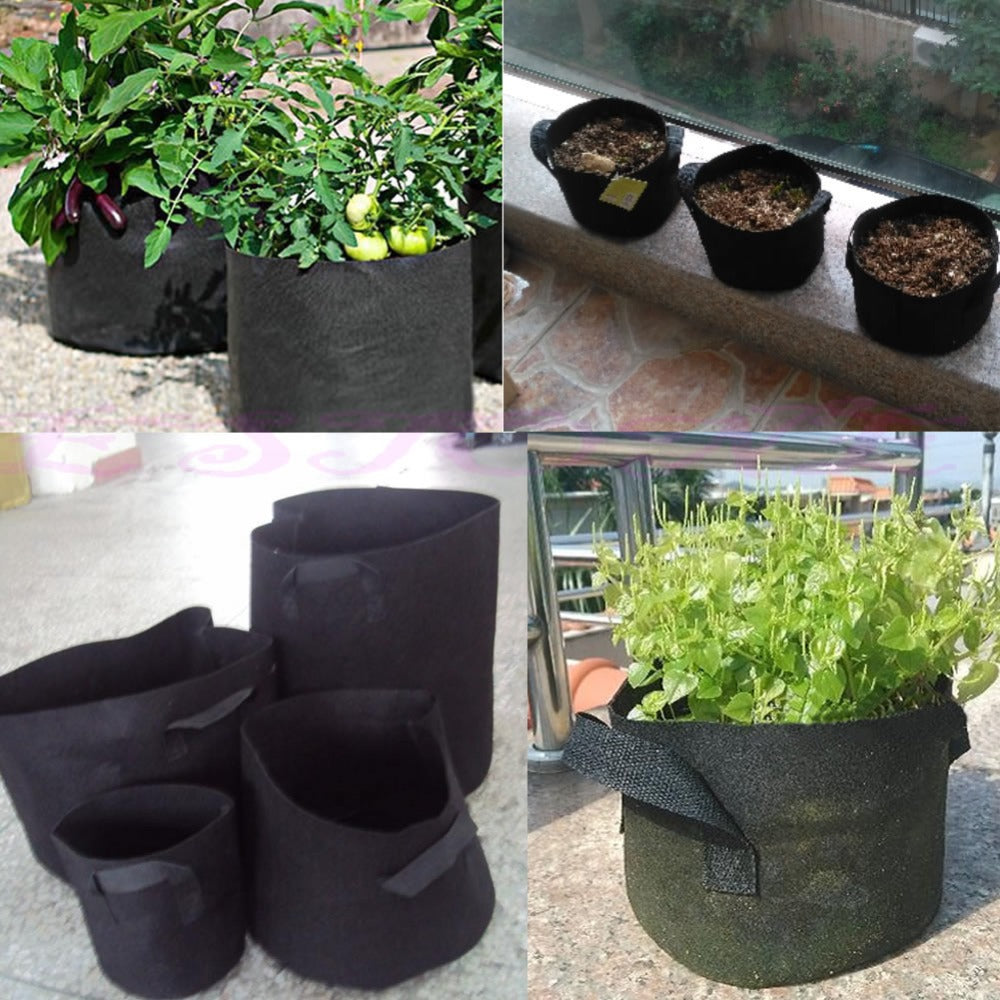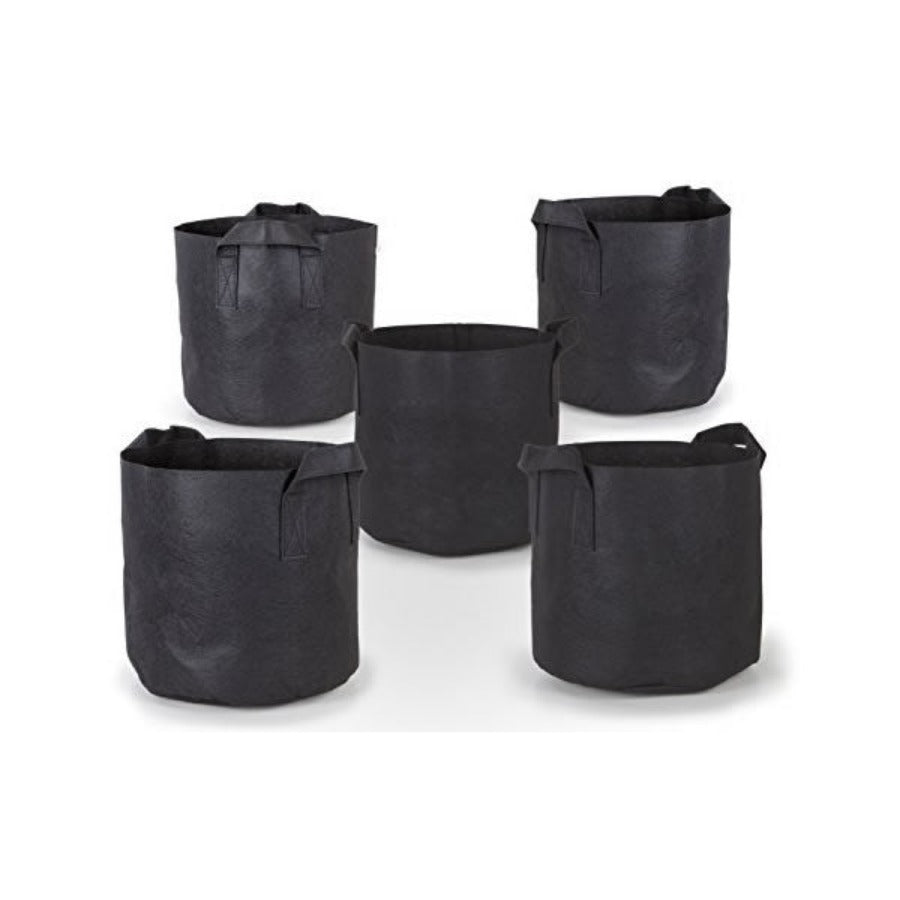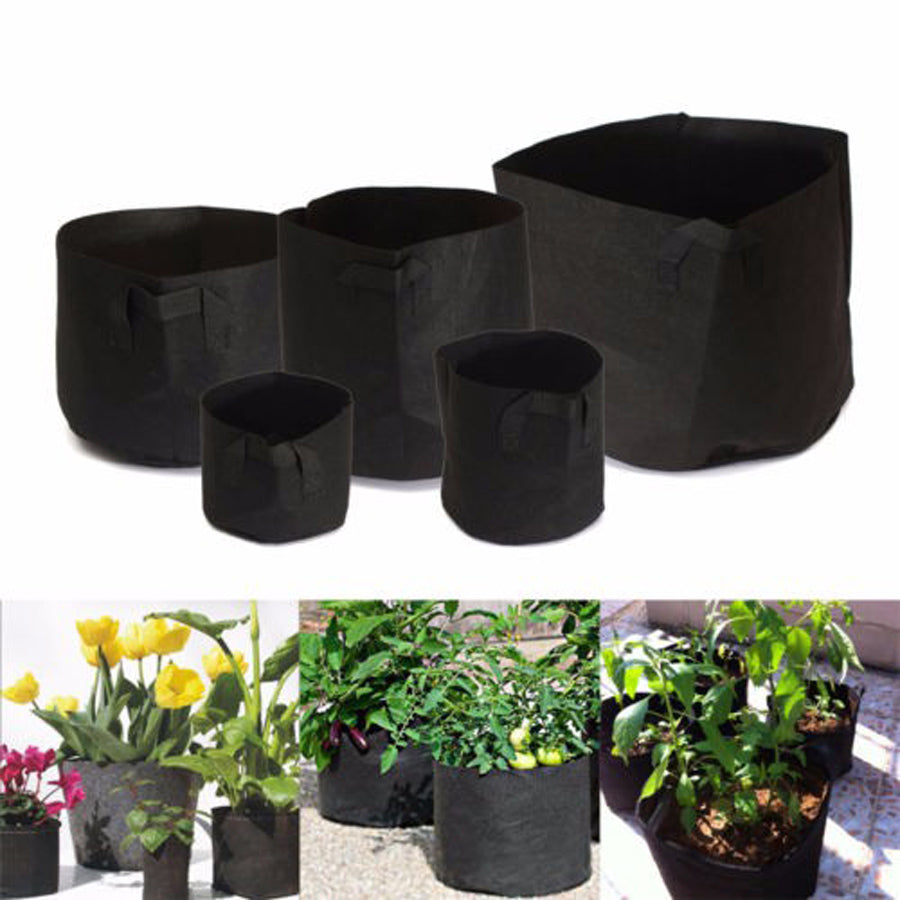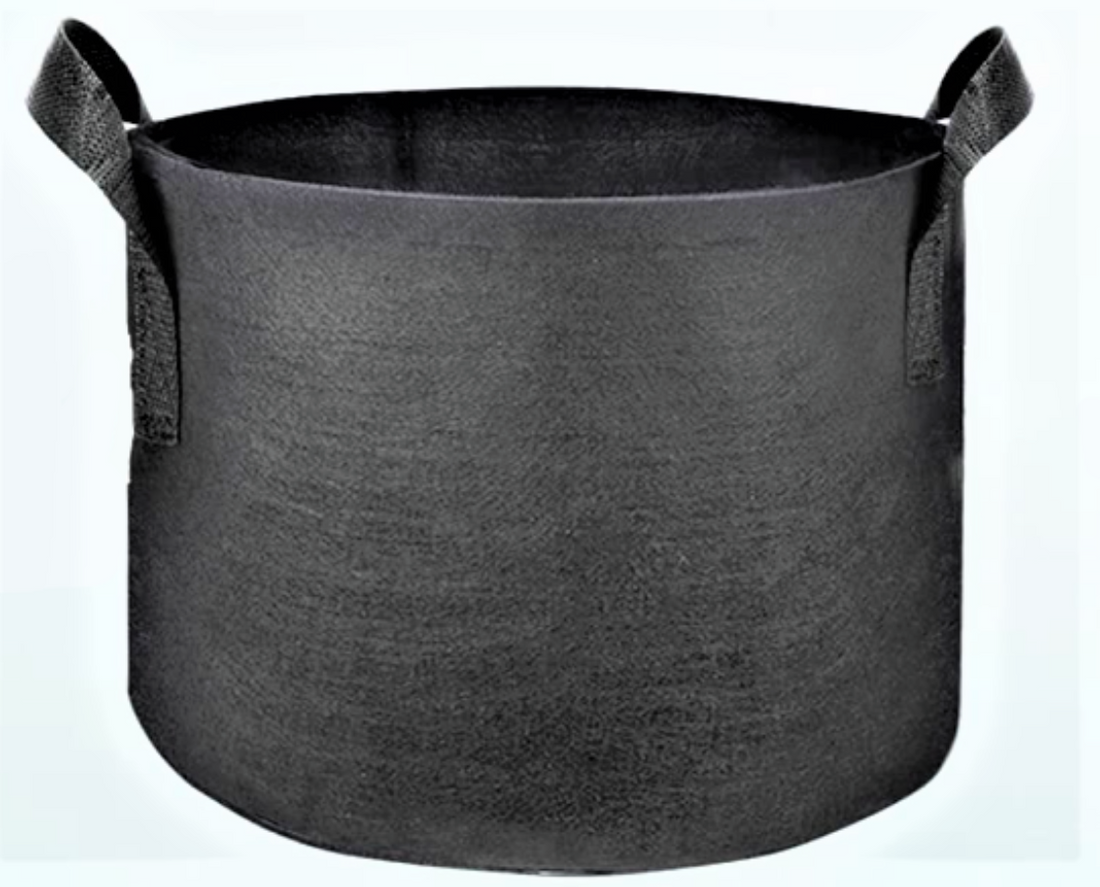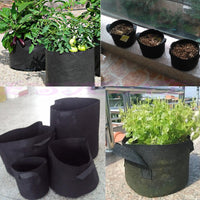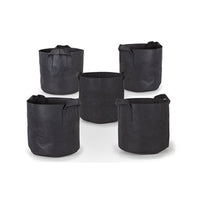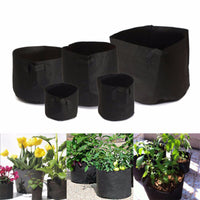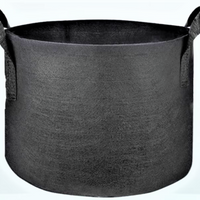 Reusable Grow Bag Planters - 1, 3, 5, or 10 Gallon (2 Pack)
Reusable Grow Bag Planters - 1, 3, 5, or 10 Gallon (2 Pack)
Reusable Grow Bags/Planters - Grow a greener garden with these Reusable Grow Bags/Planters. The eco-friendly alternative to plastic planters and pots, these bags allow roots to grow to the edge of the bag creating a healthier, more extensive root system. This 5-gallon growing bag features convenient carry handles and breathable fabric which allows for better water movement and plant nutrition. Features durable reinforced seams and stitched corners.

About this item:
Sturdy Fabric Material: Made of 300g of thickened nonwoven fabric, these Reusable Grow Bags are moderately permeable, and BPA-free

Great Drainage: Nonwoven fabric means the Bags do not retain excess water, allowing your roots to breathe for healthier, more vigorous growth

Durable, Reinforced Handles: They can support a full bag of soil.

Portable Bags: Heavy-duty handles and rugged material mean you can move bags full of soil and plants with ease.

Use It for Years: Grow bags prevent circling root structure; Combined with pruning and trimming roots, these bags can be used and reused for years
Dimensions: 
1 Gal. Grow Bag Planters D6.4" x H7.9" (16 x 20 cm)

3 Gal.

Grow Bag Planters

: D9.5" x H9.9" (24 x 25 cm)
5 Gal.

Grow Bag Planters

D12.5" x H9.9" (31.5 x 25 cm)
10 Gal.

Grow Bag Planters

D15.9" x H11.9" (40 x 30 cm)
All our products are high in quality and designed to solve day to day problems. We take pride in our products that makes life a little better.
We make it easy and simple to shop!
All our cool products over $100 are ship free anywhere in the US! We thrive to provide our customers best possible shop experience. Once you order we process your order and send you a tracking information within 24 hours! We are the keeper of the Trust, Satisfaction and Transperancy. Got a question? Email us info@itsallgoods.com