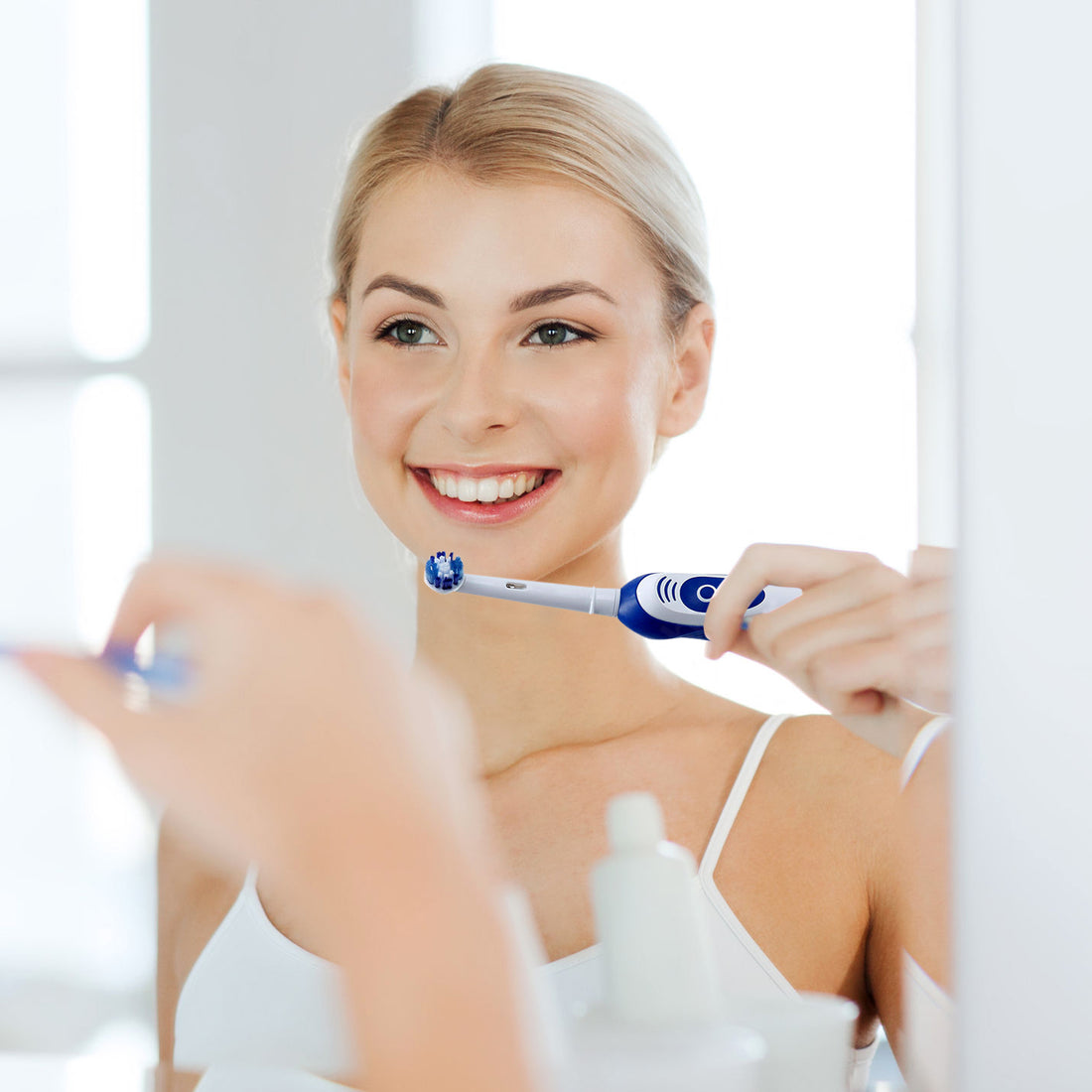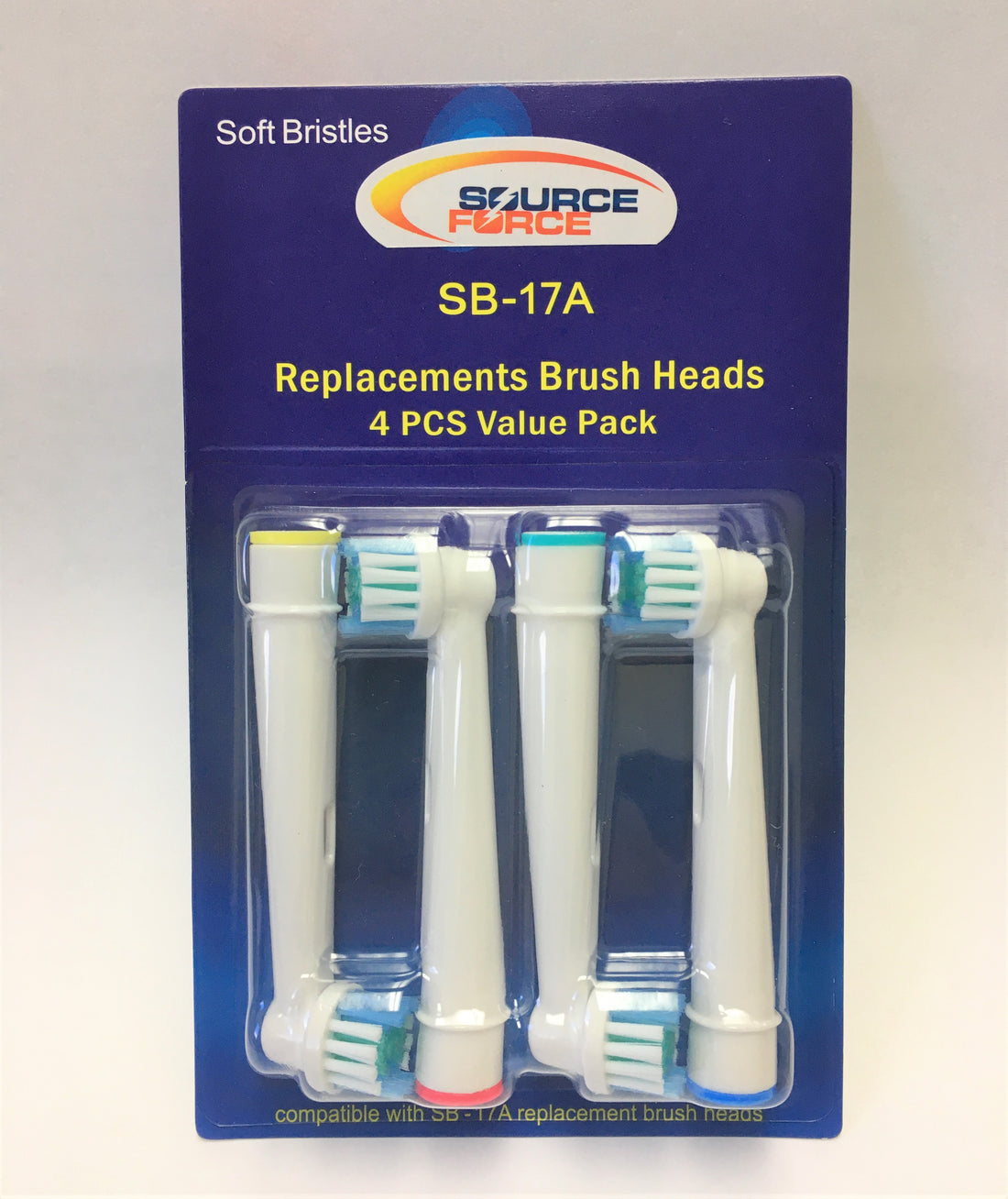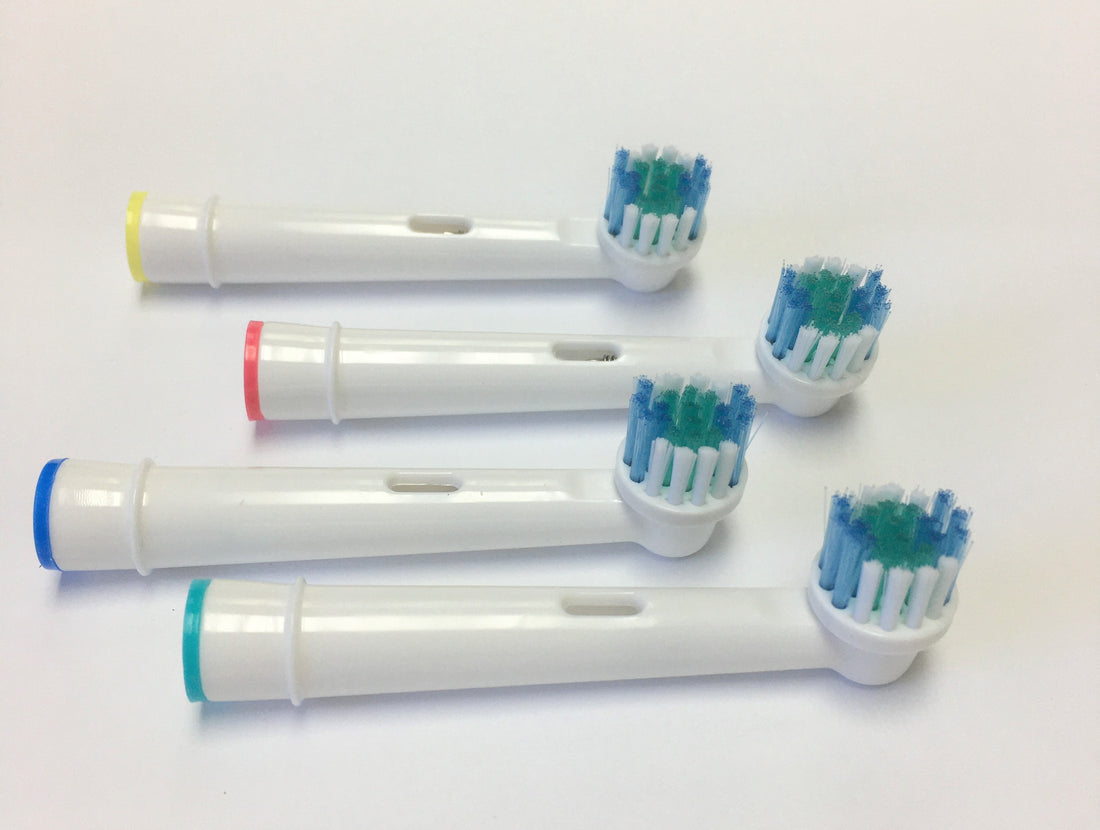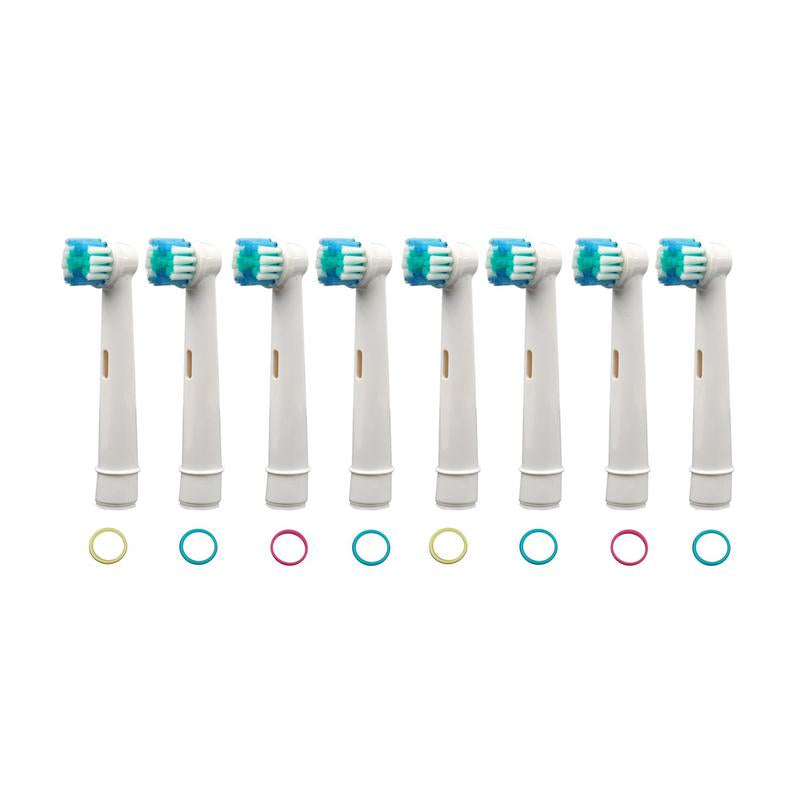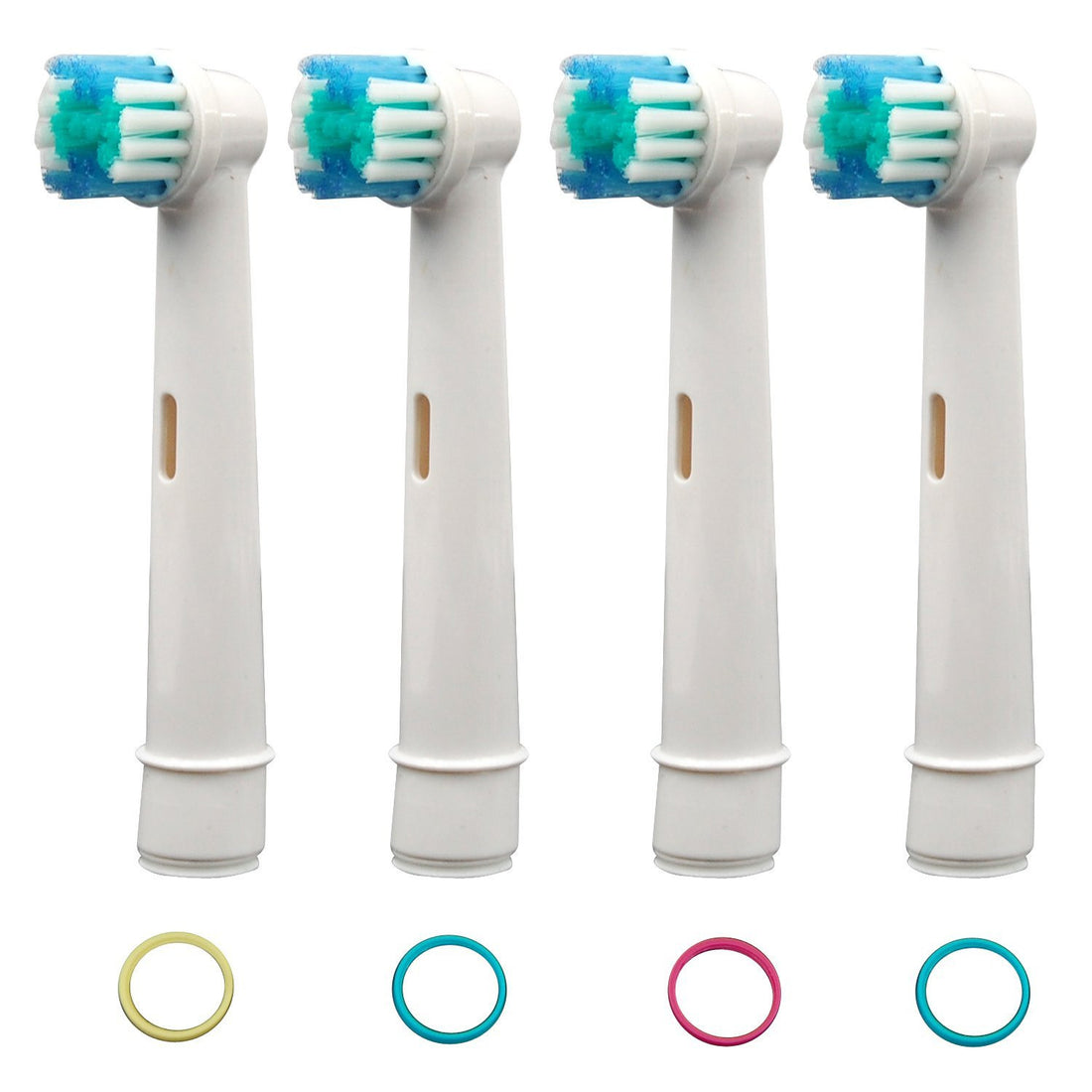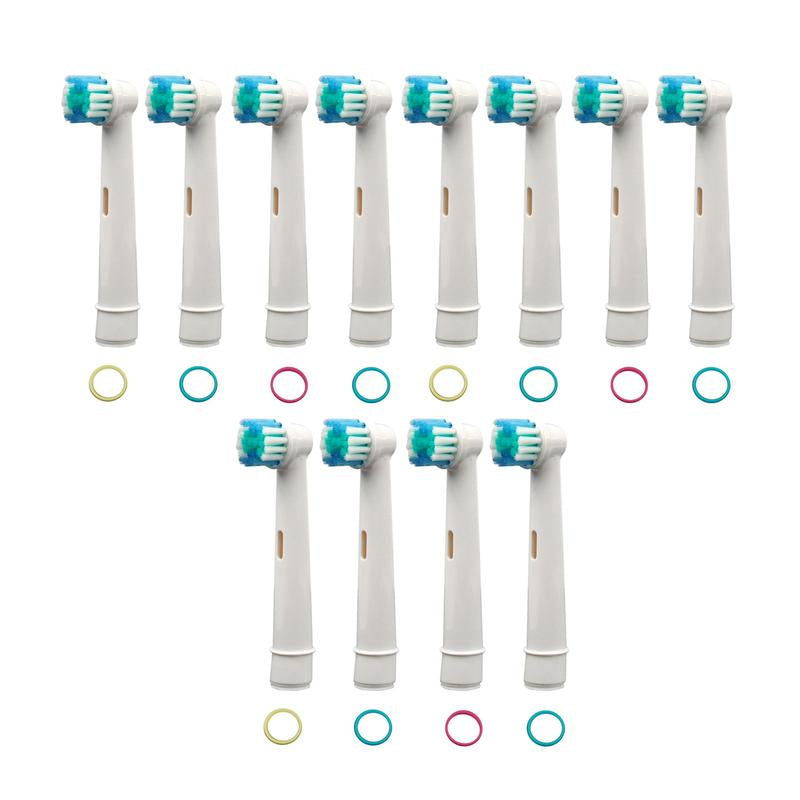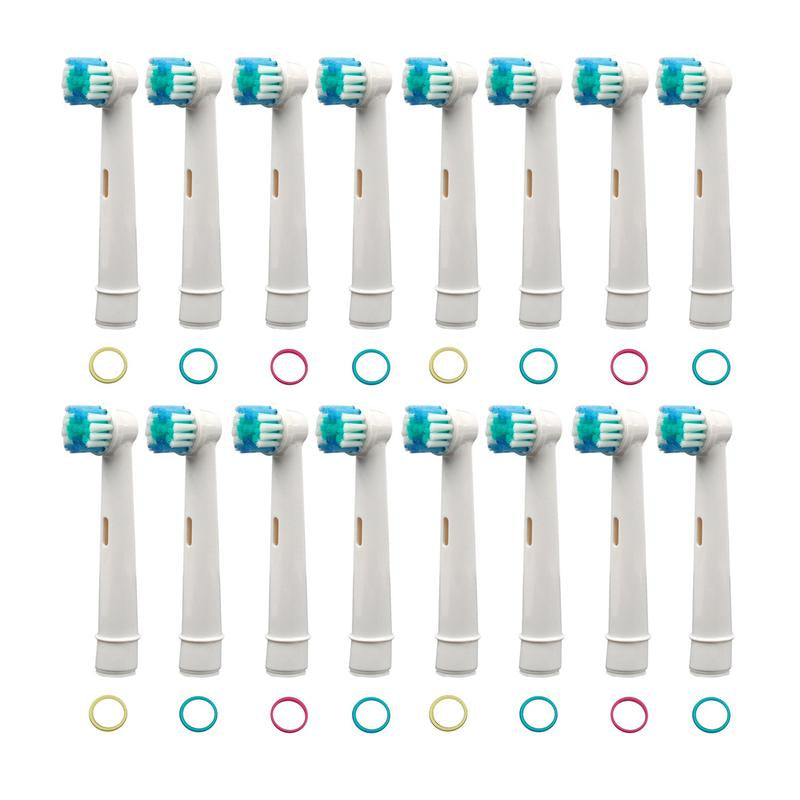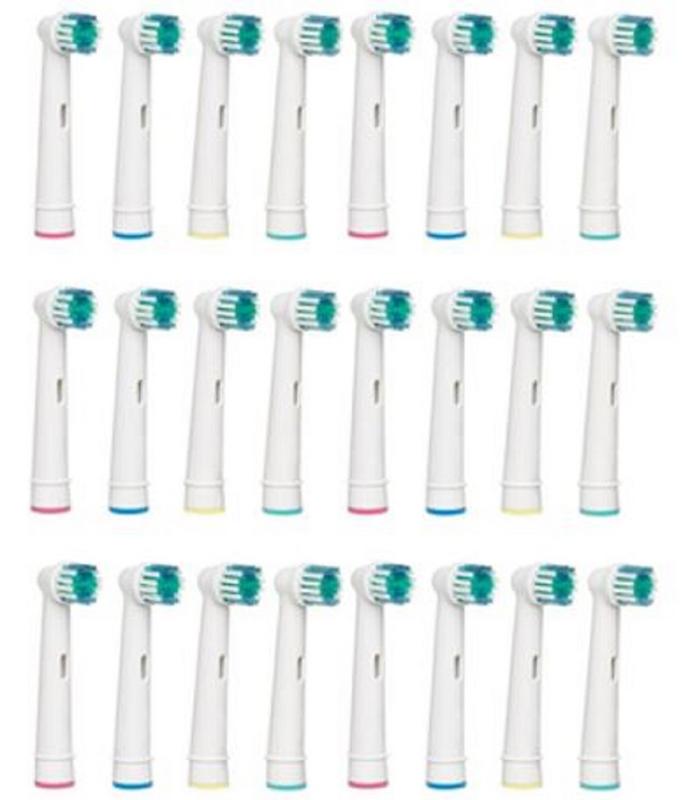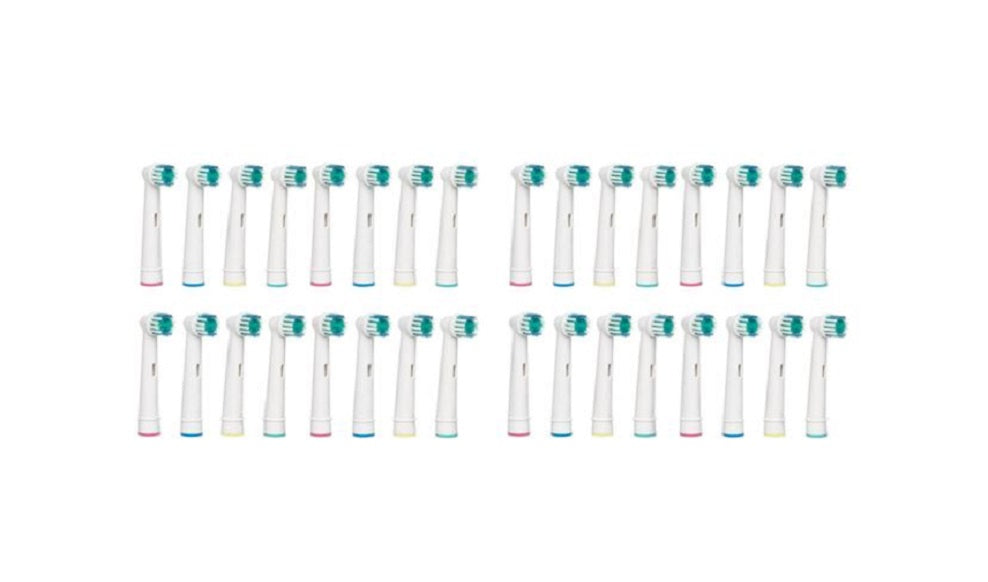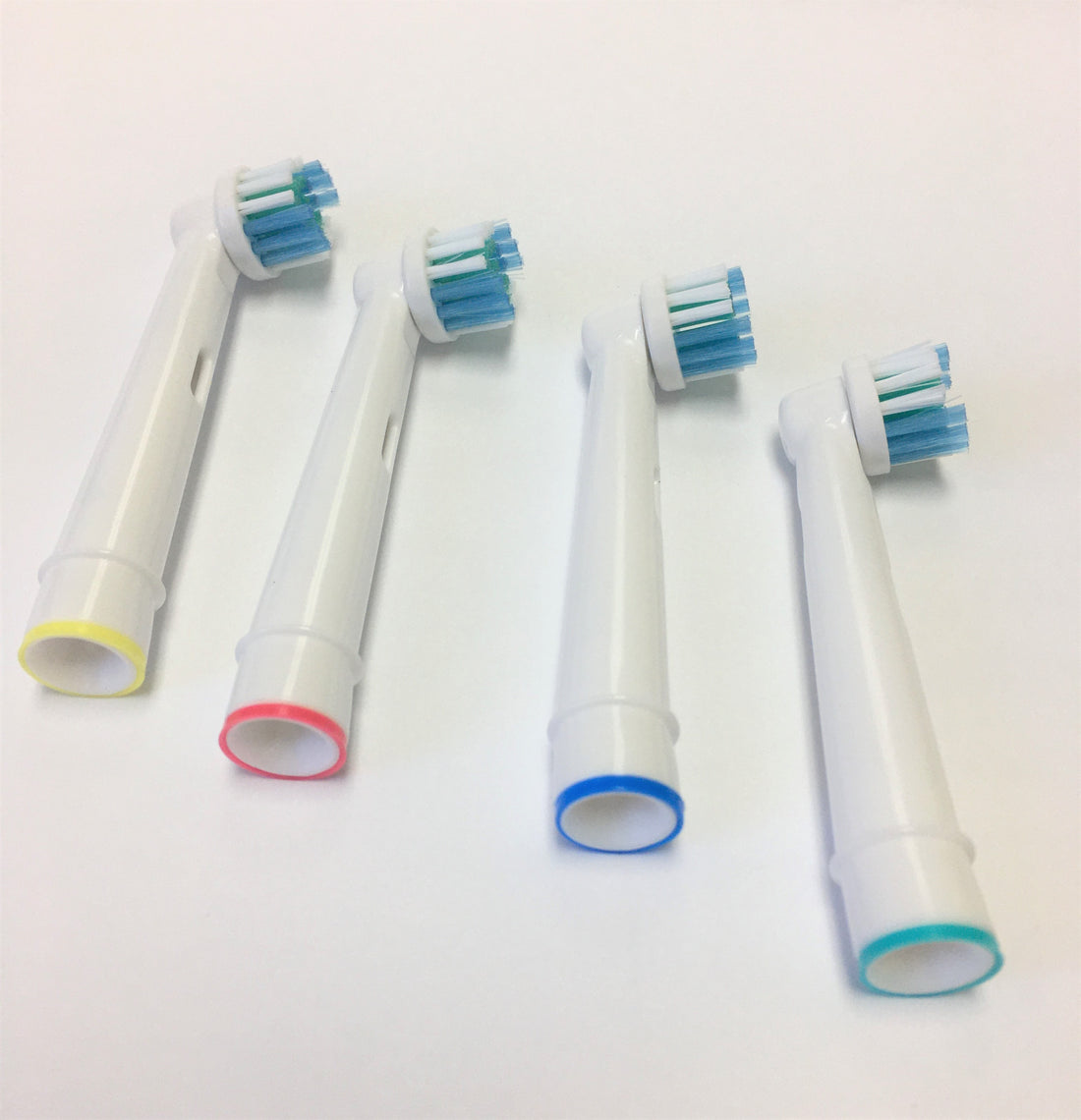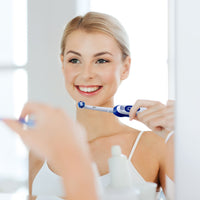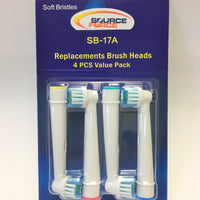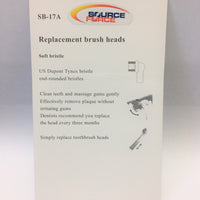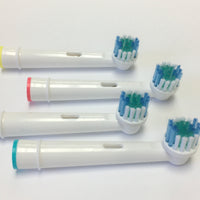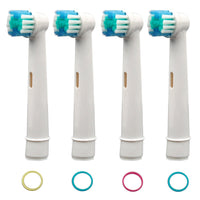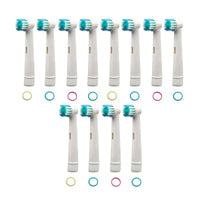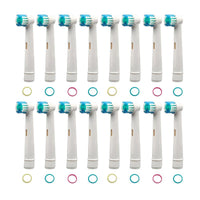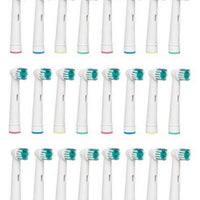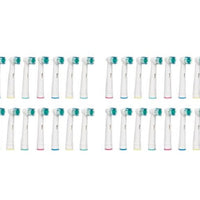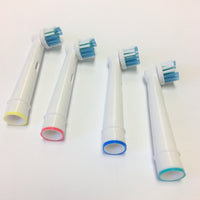 Oral B Compatible Replacement Toothbrush Heads - 4, 8, 12, 16, 24 or 32 Pack
REDUCE GINGIVITS - This Toothbrush Replacement Refill Kit Is Designed To Specifically Clean In And Around Braces, Removing Plaque.

TOOTH BY TOOTH CLEAN - This 4 Pack Of Replacement Brush Heads Shape Allows The Bristles To Surround Each Tooth For Individual Cleaning, Resulting In An Amazing, Tooth-By-Tooth Clean.

Soft Bristles that change Colors when time to Replace.
Electric Toothbrush Rechargeable Heads P-HX-6014 Replacement Tooth Brush Heads  for Oral B Soft bristles with rounded ends for comfort. Clean teeth and massage gums gently while effectively remove plague without irritating gums. Dentists recommend you replace the head every three months. These replacement heads have color bands so each family member can have their own...the bristles will also change color to let you know when it's time to change heads.  Oral B Compatible Replacement Tooth Brush Heads.
D4510/D8011/D9511/D9525/D12013/D12013W/D12523/D17525/
D19523/D19545/D20523/D20545/OC18/D18/D25/D30/D32
Type3709/3728/3738/3744/3757/4728/4731/4739/
Type1000/3000/5000/8000/8850/8900/
All our products are high in quality and designed to solve day to day problems. We take pride in our products that makes life a little better.
We make it easy and simple to shop!
All our cool products over $100 are ship free anywhere in the US! We thrive to provide our customers best possible shop experience. Once you order we process your order and send you a tracking information within 24 hours! We are the keeper of the Trust, Satisfaction and Transperancy. Got a question? Email us info@itsallgoods.com