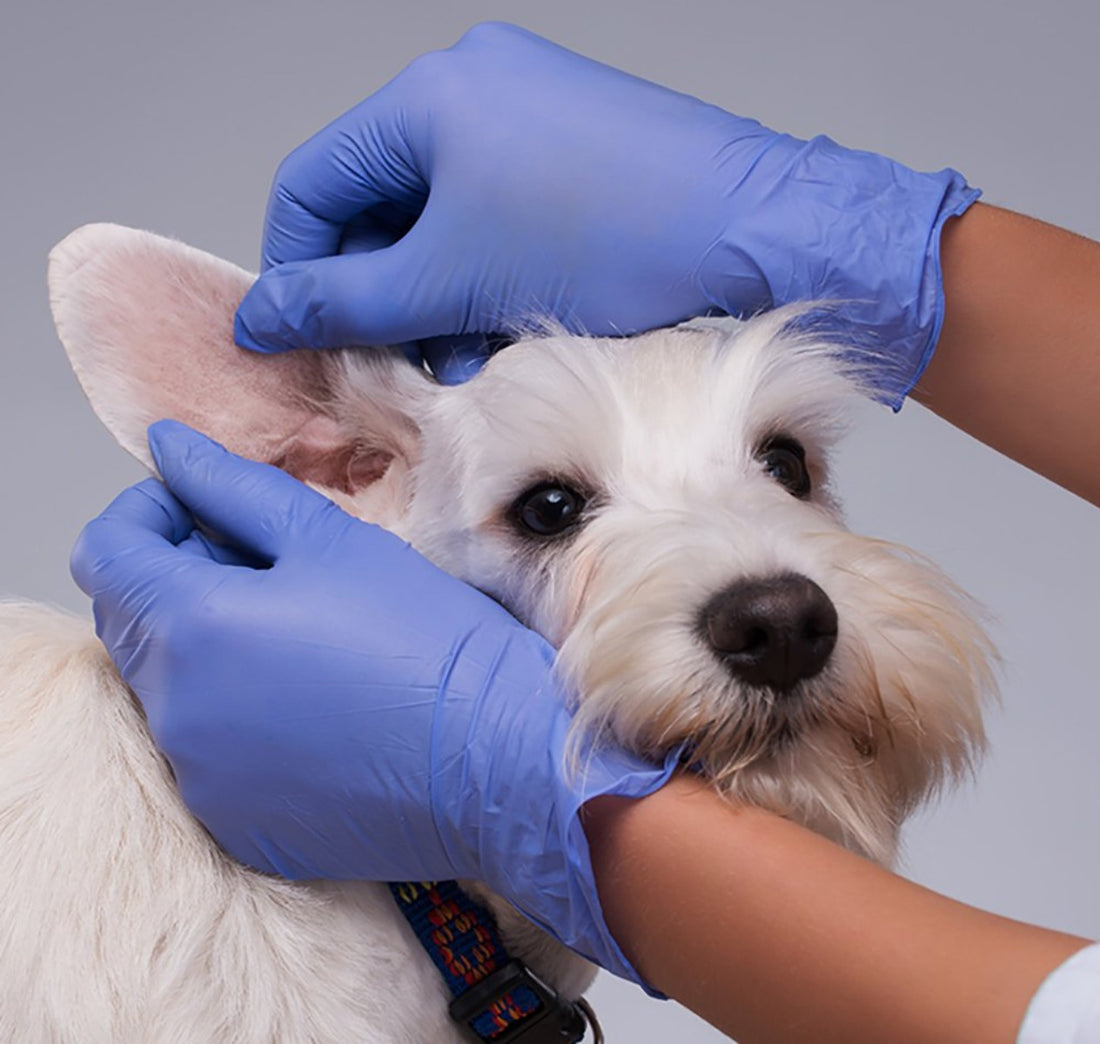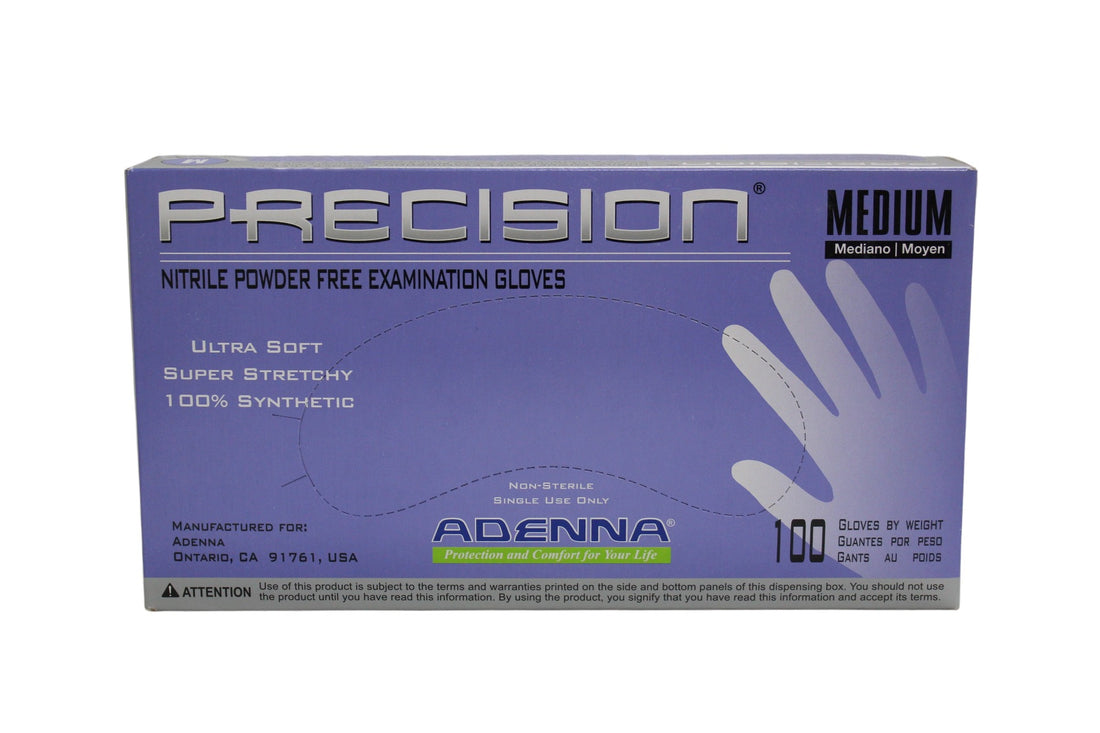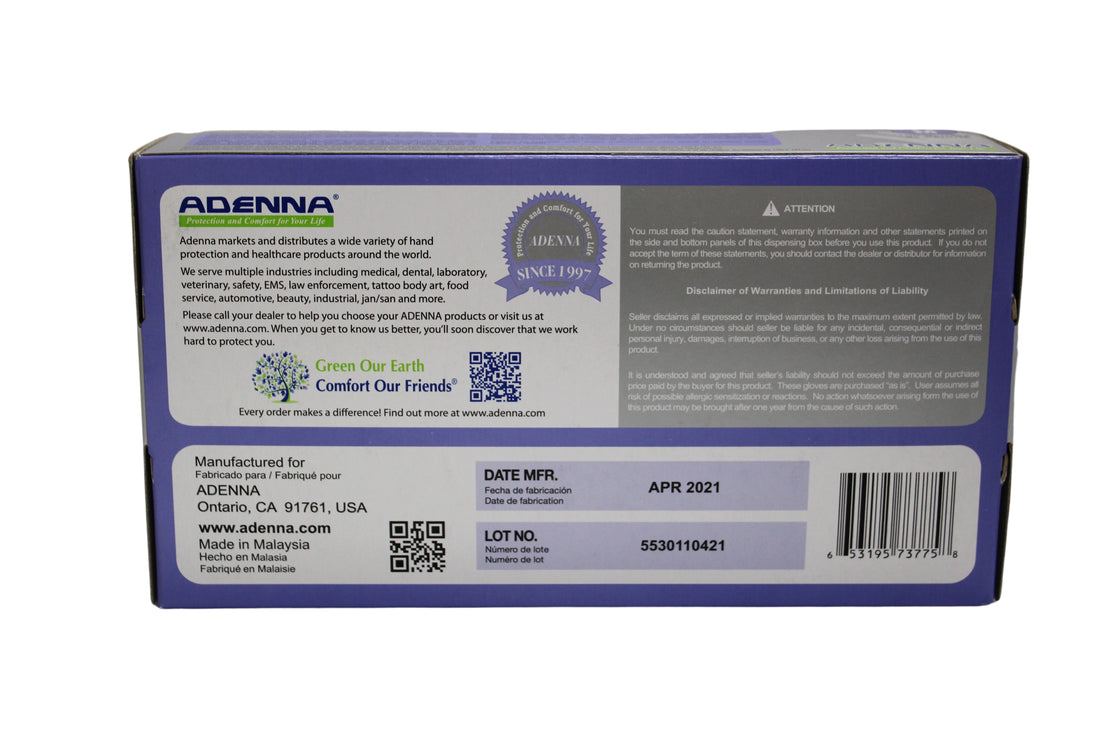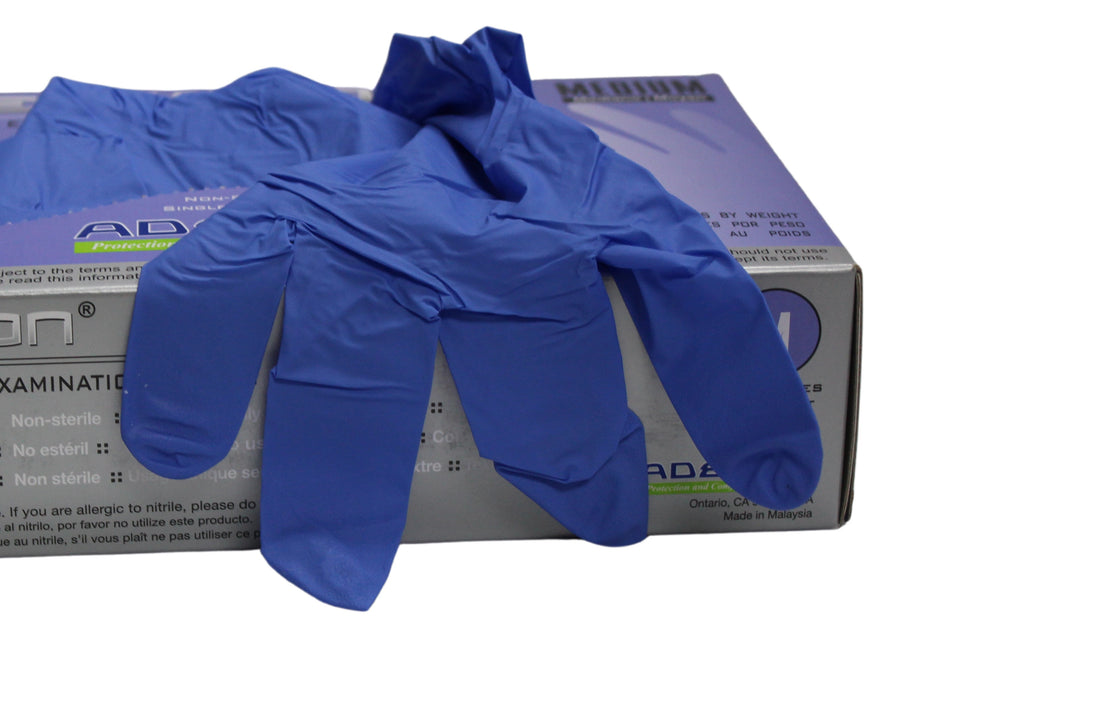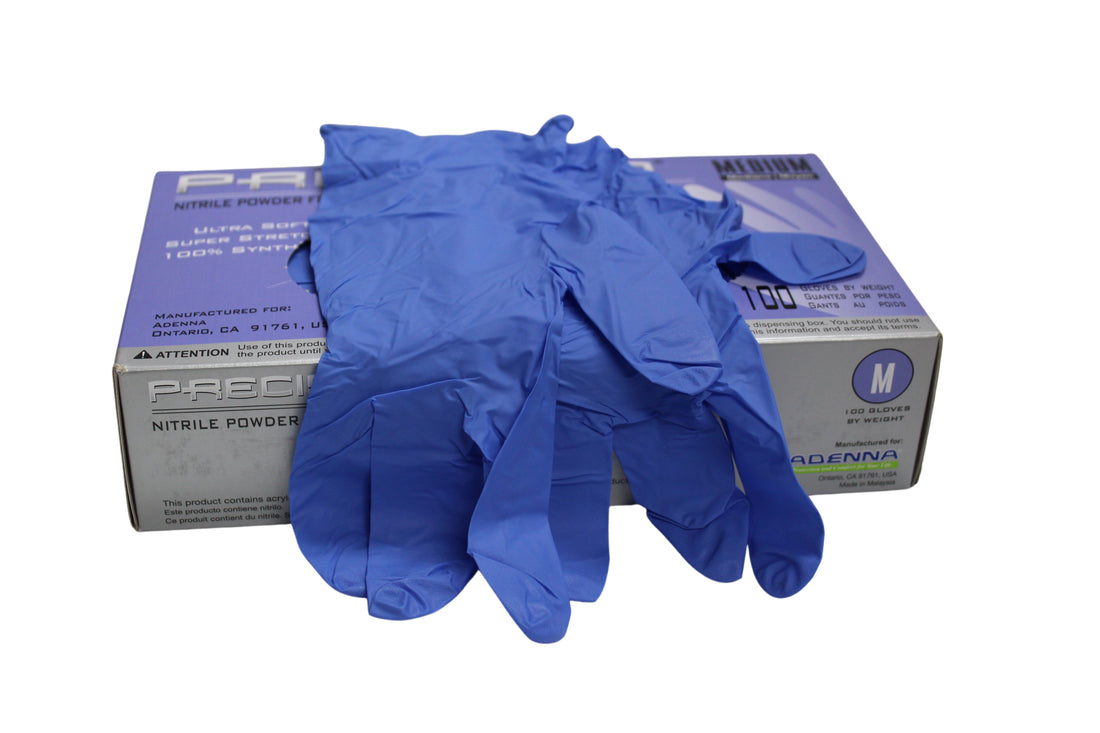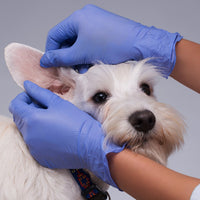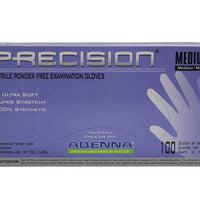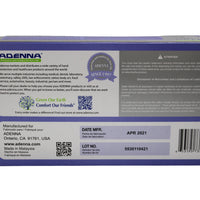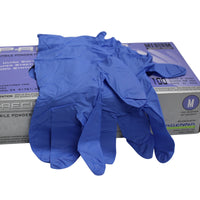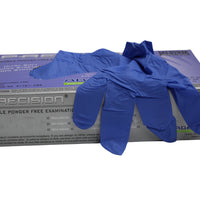 Nitrile Powder Free Gloves (Violet, Medium) Box of 100
Product Description
Adenna Precision Violet Nitrile Powder Free Exam Gloves are unique in a sense that they are ultra soft and super stretchy resulted from a low modulus formulation that reduces hand fatigue for maximum comfort. The Precision glove was evaluated by the independent consultants engaged by the Dental Advisor (TDA), and after thousands of uses in their daily practices, the Precision glove received a 91% clinical rating, + + + +½ (Excellent) out of the best 5 +'s scale.
About this item

They are 100% synthetic and latex free eliminates potential allergic reactions to latex protein.

Average finger thickness is 4 mil

The textured surface provides strong grip in both dry and wet applications.

Precision Nitrile Gloves are made thinner for maximum dexterity, yet, it is very strong to provide superior puncture and tear resistance, and an overall excellent barrier protection.

Maximum dexterity, ultra soft and super stretchy

The Dental Advisor independent consultants awarded 4 1/2 +'s rating out of 5 after thousands of uses

Superior puncture and tear resistance with textured fingertip for strong grip

Light weight, very flexible and 100% rubber latex free eliminating potential latex allergic reactions
Ships From the United States
All our products are high in quality and designed to solve day to day problems. We take pride in our products that makes life a little better.
We make it easy and simple to shop!
All our cool products over $100 are ship free anywhere in the US! We thrive to provide our customers best possible shop experience. Once you order we process your order and send you a tracking information within 24 hours! We are the keeper of the Trust, Satisfaction and Transperancy. Got a question? Email us info@itsallgoods.com