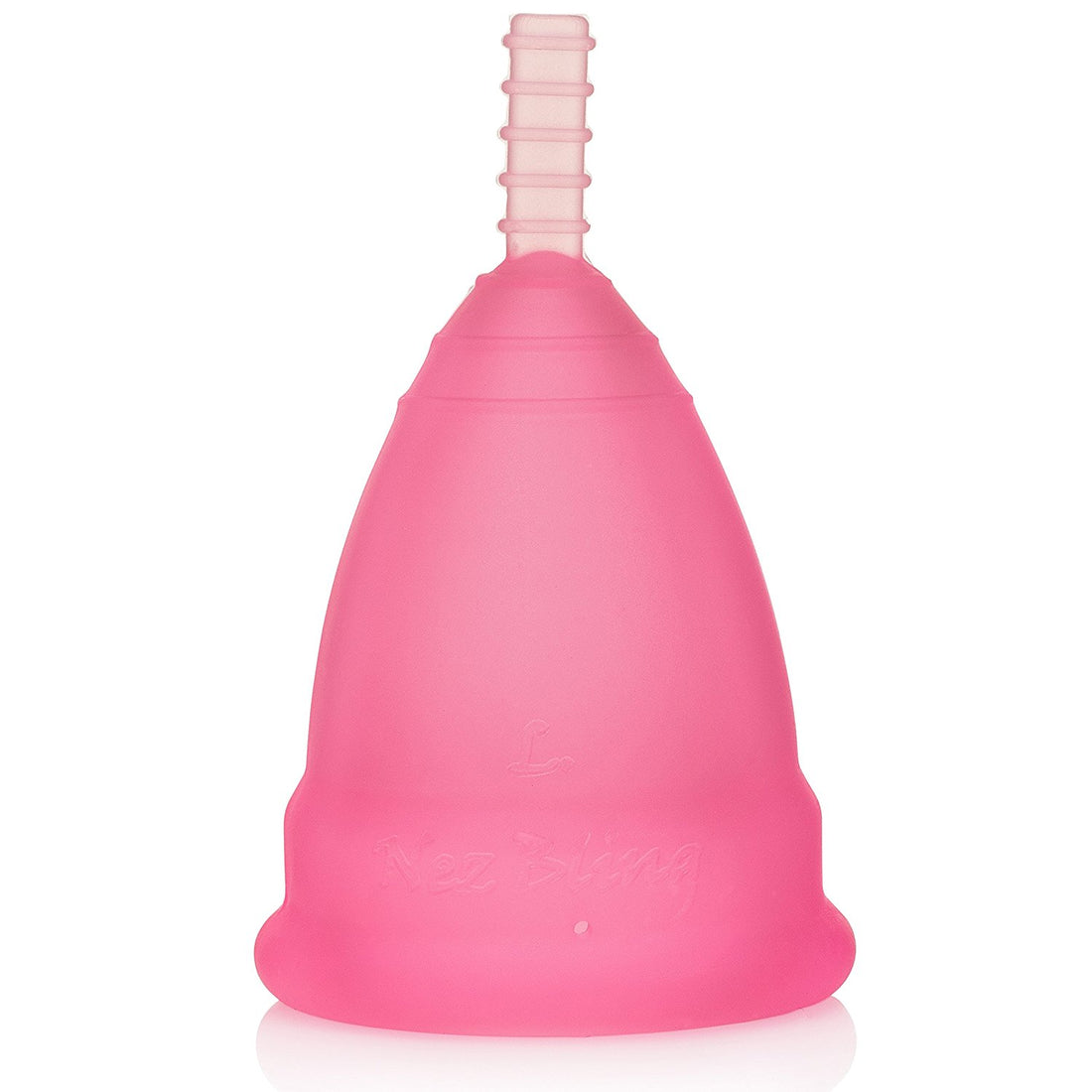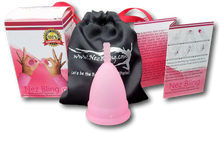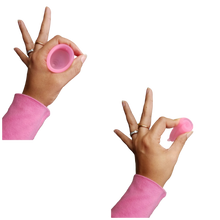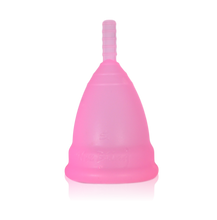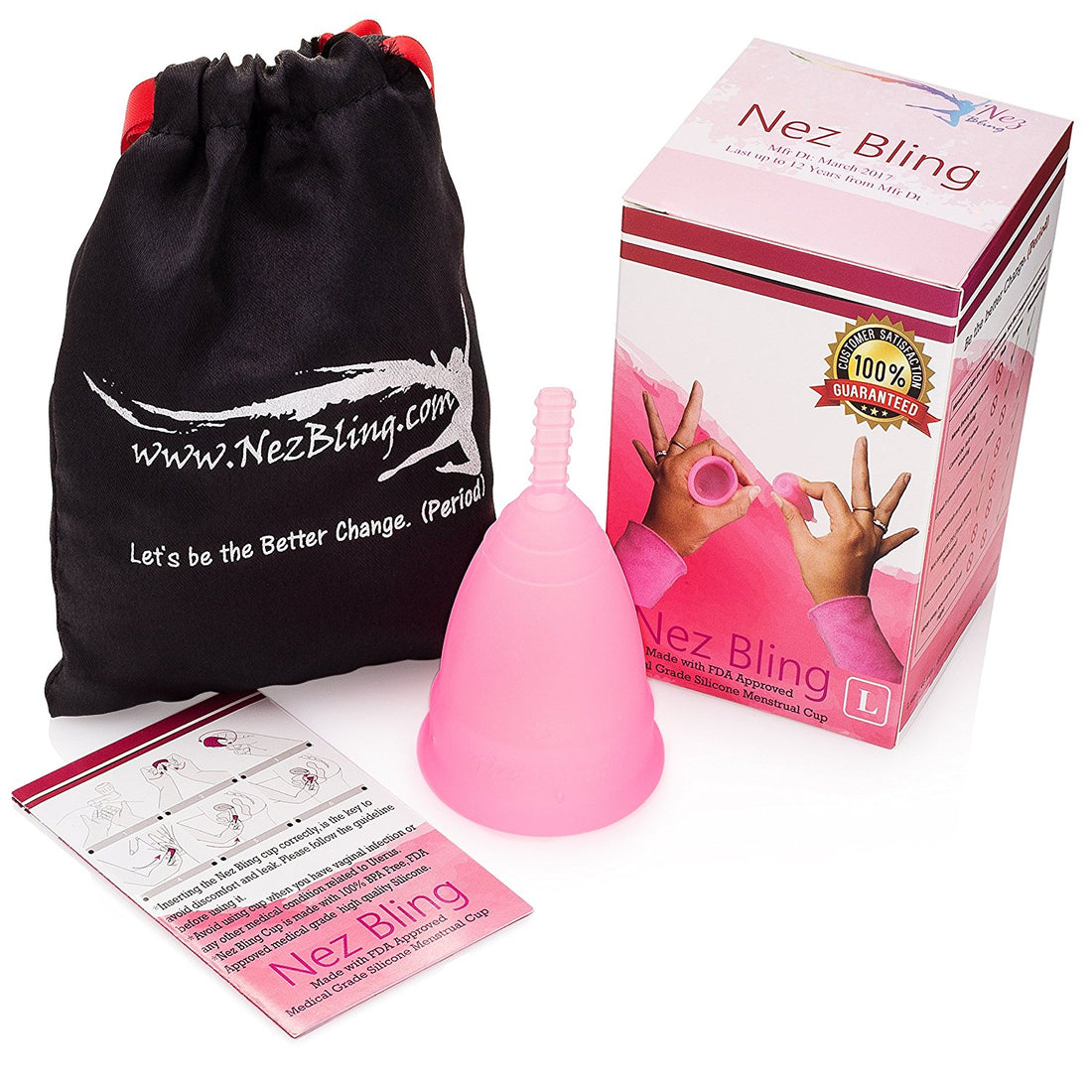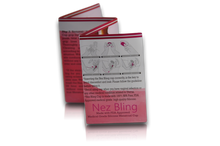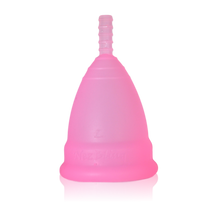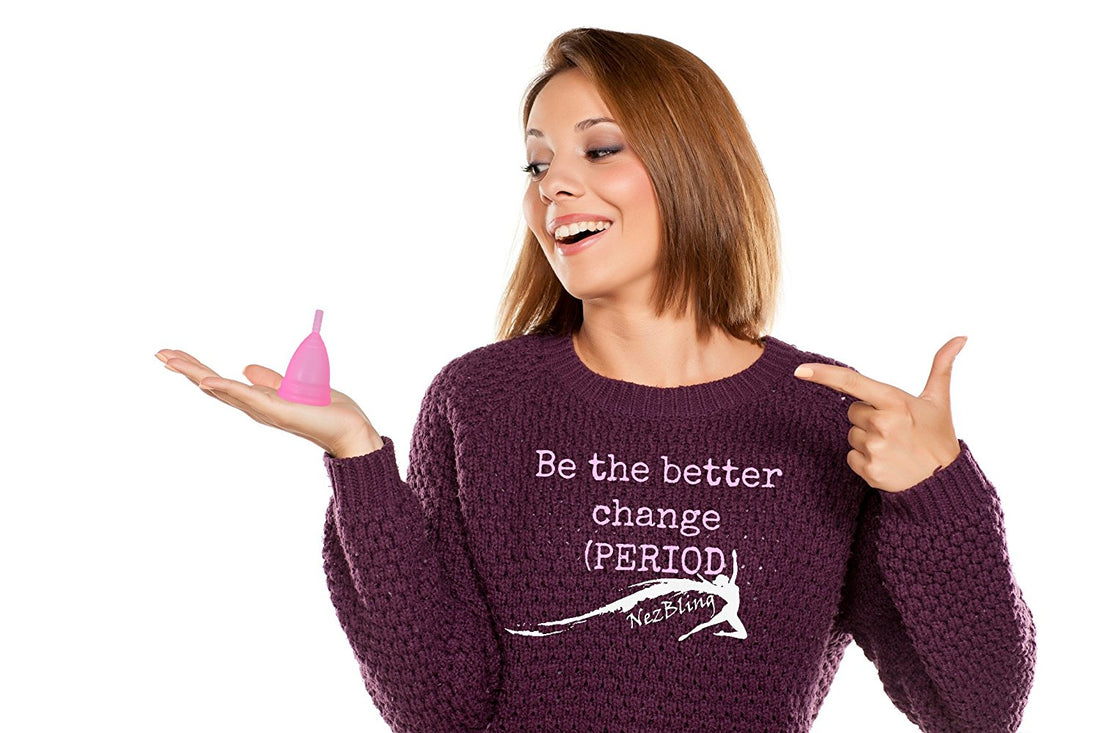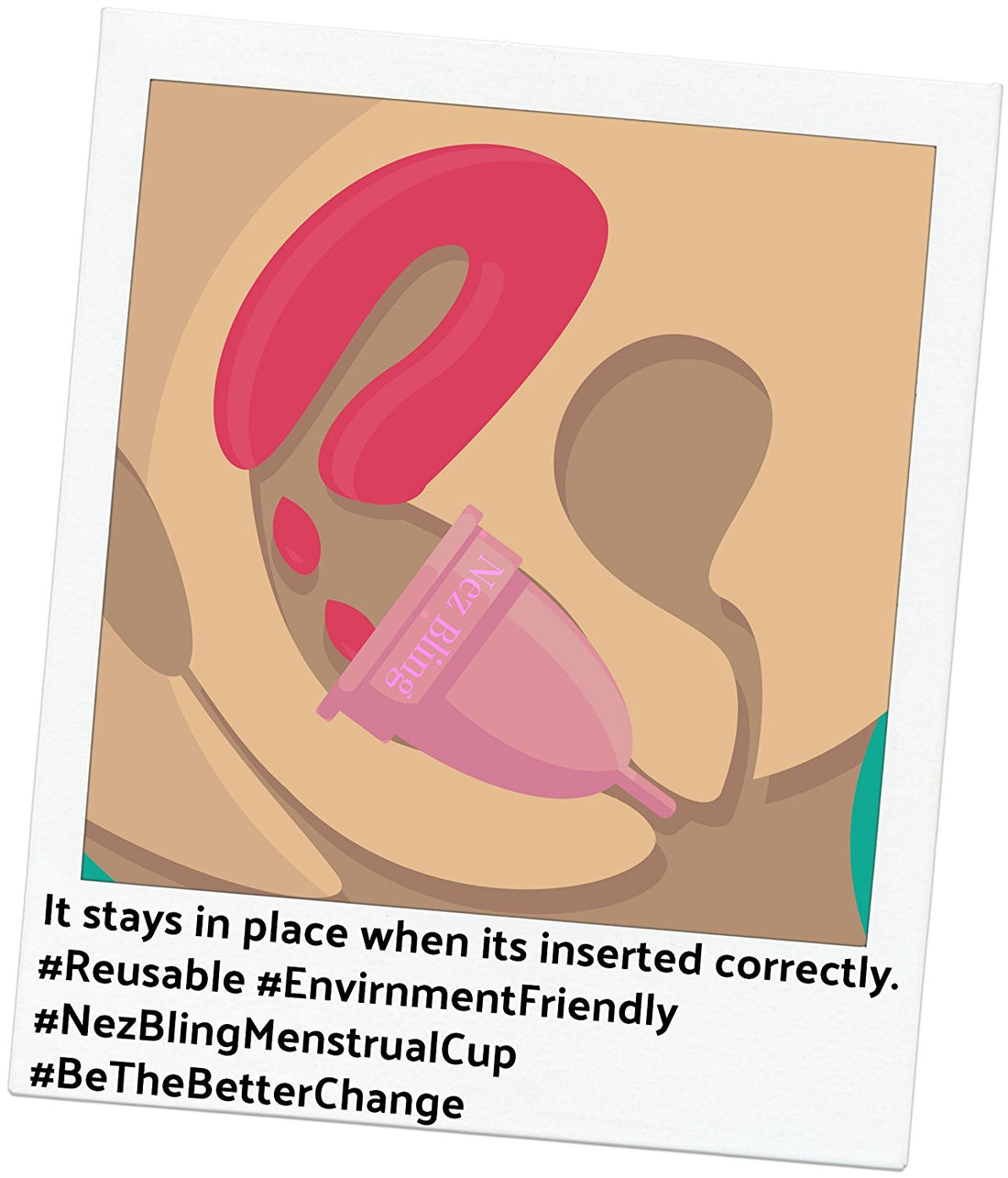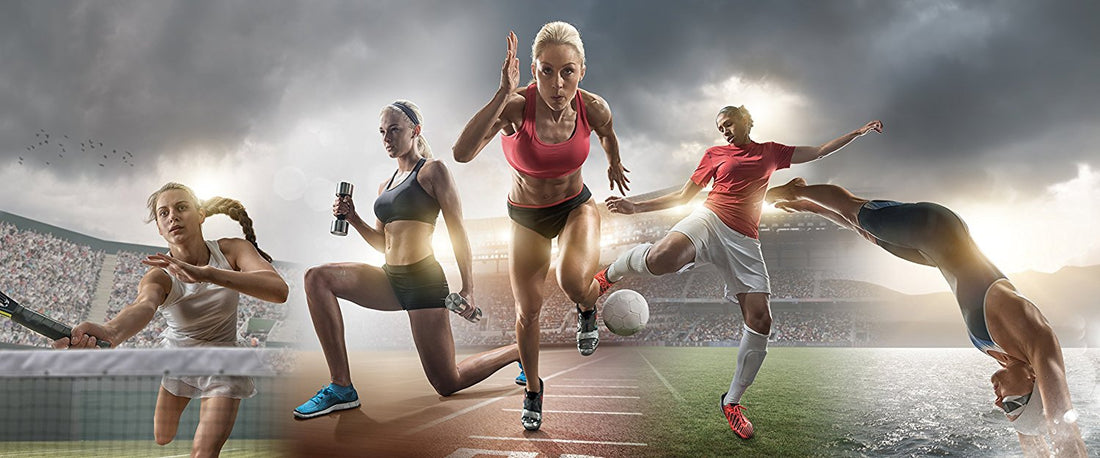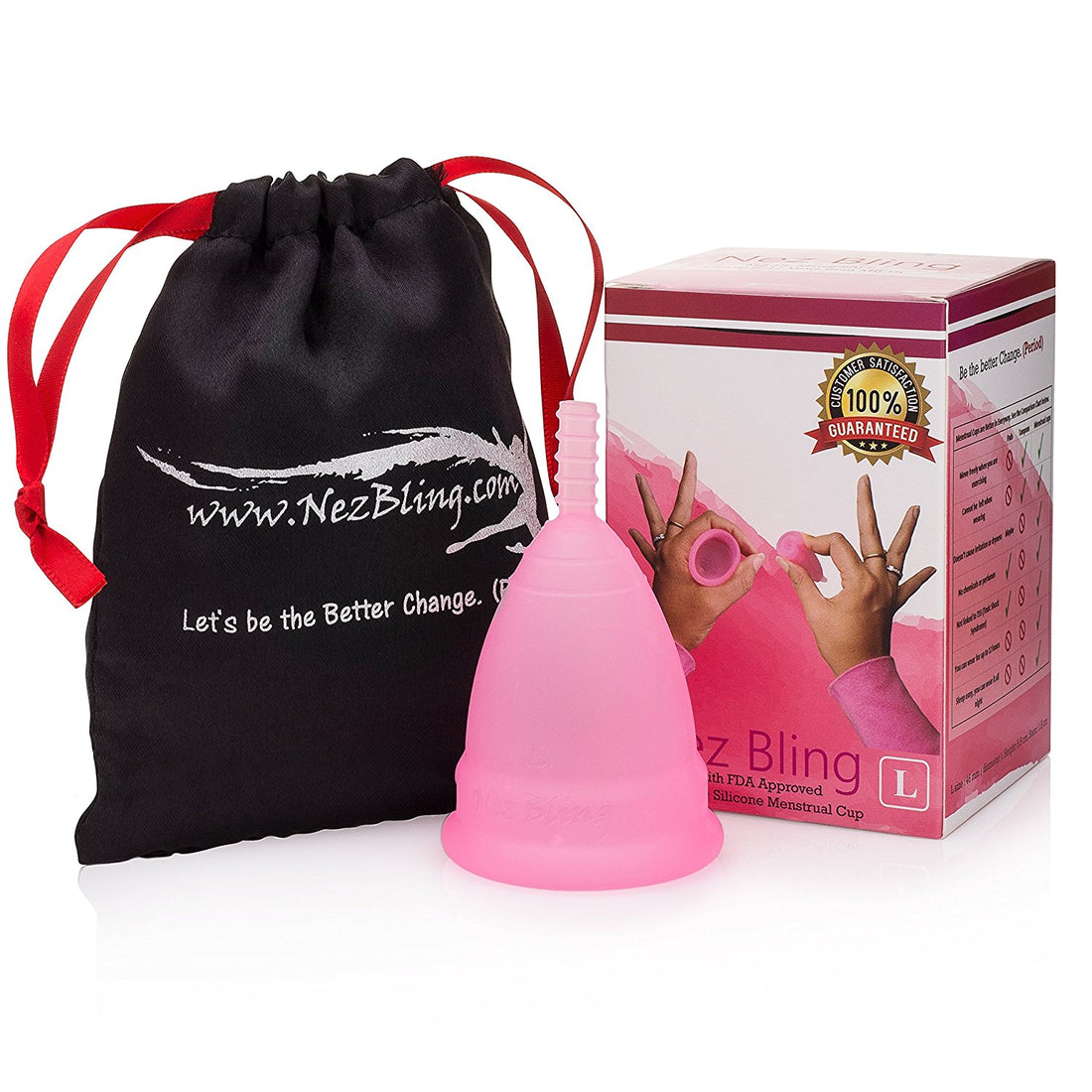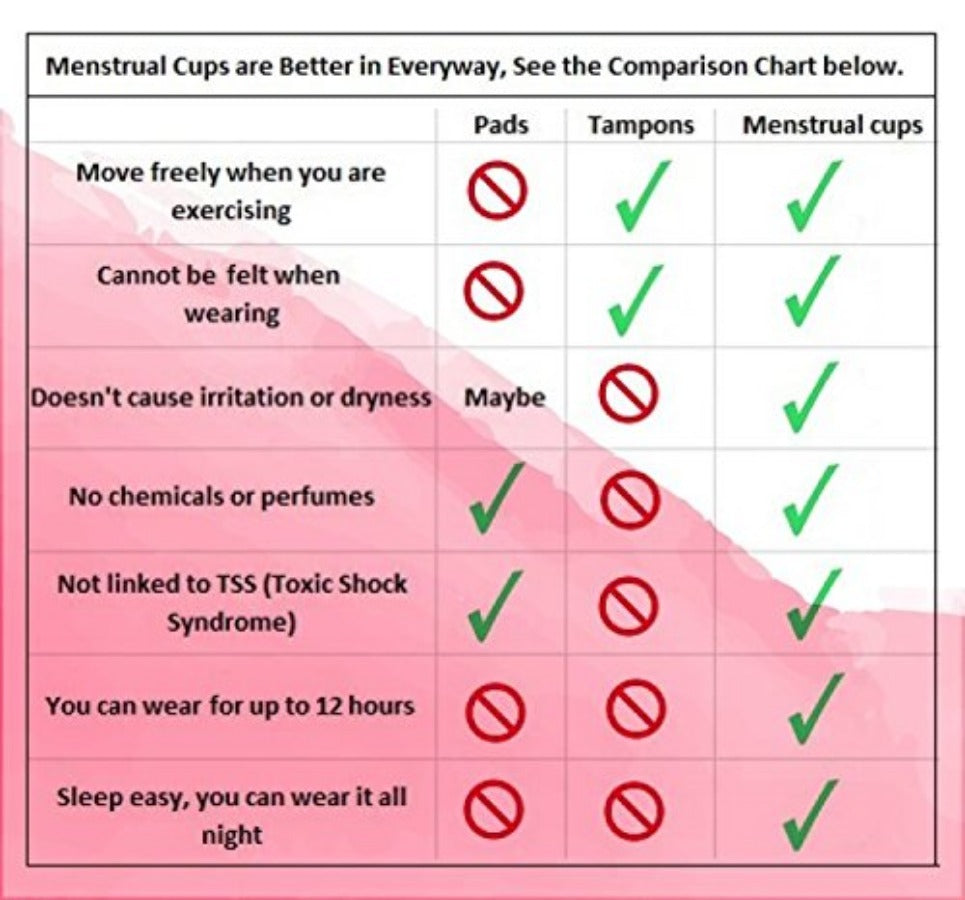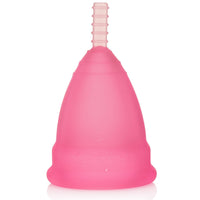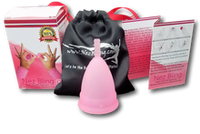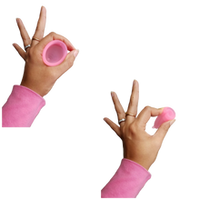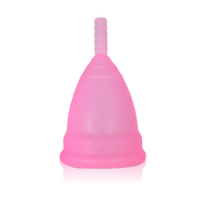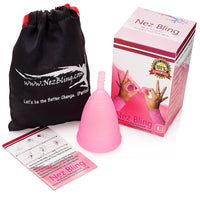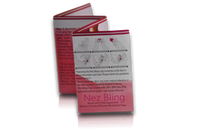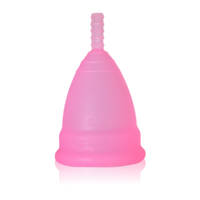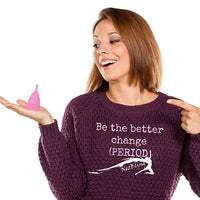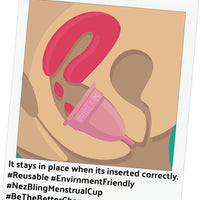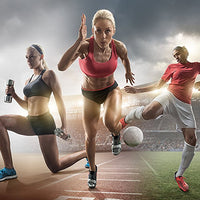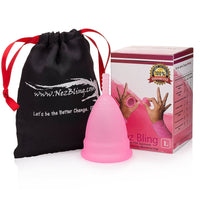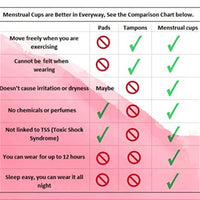 Nez Bling Menstrual Cups are affordable, designed with an 100% BPA-FREE FDA Approved Medical Grade Silicone. It is also designed in a remarkable way that it could be reused at the same time, lasts longer and create maximum comfort.

It comes with an high quality hygiene satin pouch together with a Guide which walks you through how it can be used.
The Nez Bling menstrual Cup comes with Four tinny airholes located just right on top of the circular opening of the cup that creates a leak-free easy insertion and removal.
Nez bling menstrual cup Lasts up to 12 years of regular use and you certainly do not have to worry about Dryness or Itch and no more nasty chemicals inside your body. You will certainly love the results!

Nez bling menstrual cups are eco-friendly!

It is interesting to note that number one biggest factor that really inspires me about the menstrual cup is that they help save our mother earth by reducing a sizeable portion of the over 20 BILLION menstrual pads and tampons that are sent into the landfills just in North America alone each year! By switching to menstrual cup you are not only experience true menstruation freedom but also contribute towards the health of our mother earth.

You save extra cash!

Yes! By placing an order for Nez Bling menstrual Cup, you Save on average $80-$120 eqch year on tampons andmenstrual pads. Italso has a life span of up to 12 years and enables you to save thousands of dollars with just a single better change.

Note: If you notice stem of the Nez Bling Cup is too big for you, you can always use a pair of scissor to cut and make it to your comfortable size. Nevertheless, we recommend that you empty and wash the Nez Bling menstrual Cup at least every 12 hours. It can also be worn overnight without any concern of leaking.

To the joy of true Menstrual Freedom! :)
Important Information:
Safety Information
Please remove cup before intercourse. Do not use menstrual cups for post-natal bleeding. Your menstrual cup should not be worn for longer than 12 consecutive hours. You must handle your menstrual cup with clean hands. Keep your menstrual cup clean at all times. Keep your menstrual cup away from damaging agents, pets, children and direct sun light.
Directions
Full instructions are included with every Nez Bling Menstrual Cup for you to learn how to best use your new cup. If you have any issues using your cup contact us and our team will assist you in learning how to effortlessly insert and remove your Nez Bling Cup. It can take some patience and practice at first but in no time it will be natural and easy to do. Scroll down to see the detail Nez Bling Instruction Guide.
Legal Disclaimer
If you have or are experiencing any gynecological problems please discontinue using your cup and consult a gynecologist. If you are experiencing any pain or discomfort while wearing your cup, discontinue use and consult your gynecologist. Please see our Full Disclaimer.
All our products are high in quality and designed to solve day to day problems. We take pride in our products that makes life a little better.
We make it easy and simple to shop!
All our cool products over $100 are ship free anywhere in the US! We thrive to provide our customers best possible shop experience. Once you order we process your order and send you a tracking information within 24 hours! We are the keeper of the Trust, Satisfaction and Transperancy. Got a question? Email us info@itsallgoods.com