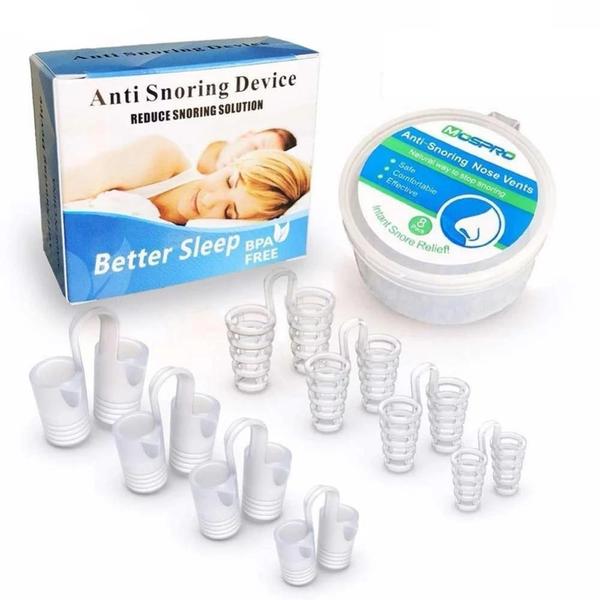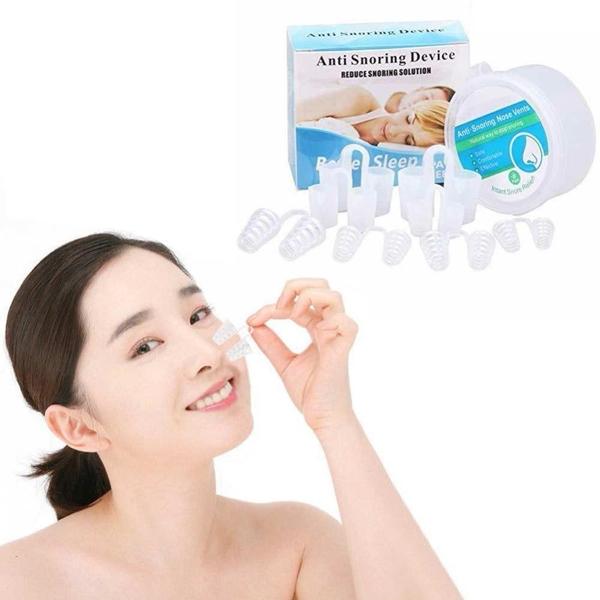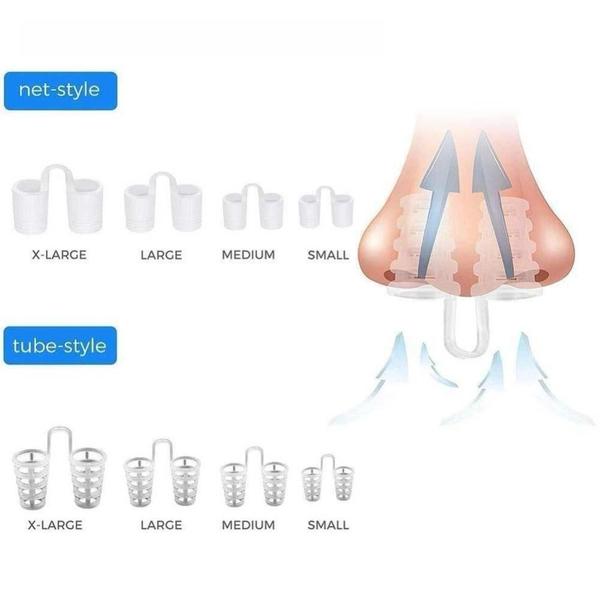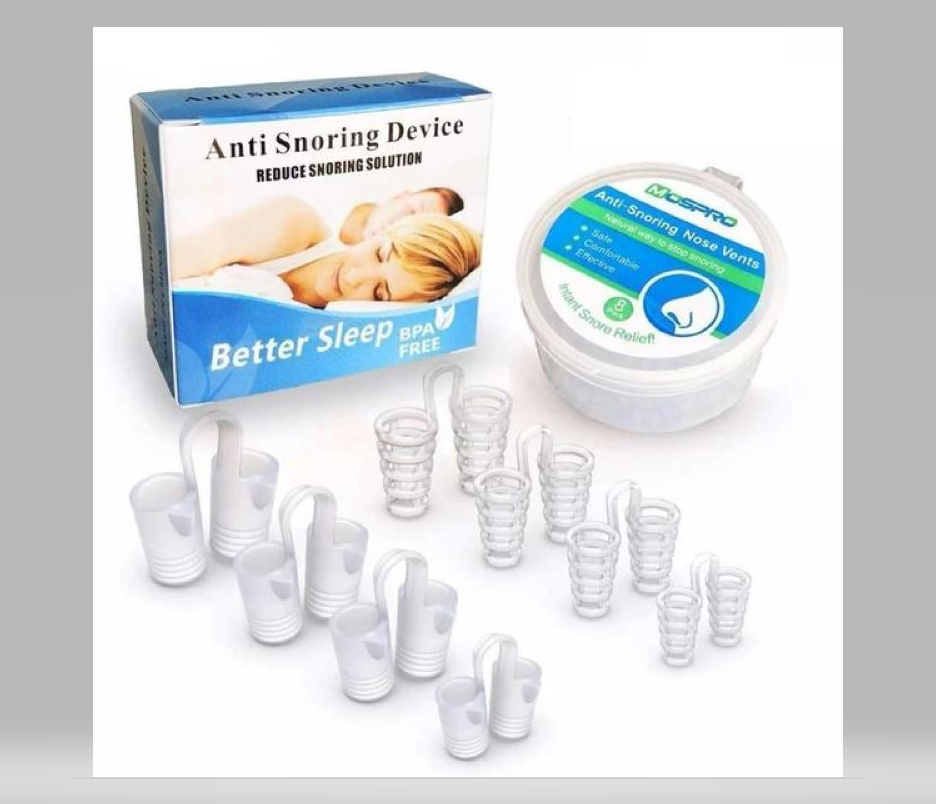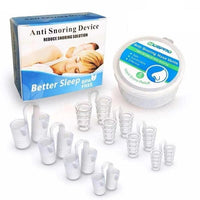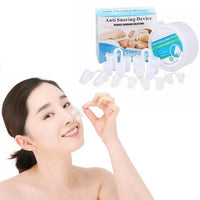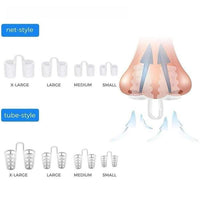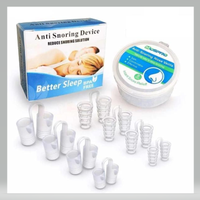 Anti Snore Breathe Easy Nose Clip ( Prevents Snoring)
Product Description:  Anti Snoring Device includes 8pcs per set: two styles(Hollow-out  & Solid style), and 4 sizes(S, M, L XL) mixed, To allow you find the right piece that fits you perfectly with snug fit and wear comfortable.
Storage case included.
Nose vents are designed and tested to be effective on preventing snoring In a healthy way by maximizing airflow through nasal passages to relieve nighttime nasal congestion and improve snoring daily. For better effect and wear comfort, we design this nose vents to work great yet comfortable to wear, Complete with medical grade silicone, non-toxic, harmless, and safe for direct skin contact.
Easy to use, just gently insert the nasal dilator into the nose.
All our products are high in quality and designed to solve day to day problems. We take pride in our products that makes life a little better.
We make it easy and simple to shop!
All our cool products over $100 are ship free anywhere in the US! We thrive to provide our customers best possible shop experience. Once you order we process your order and send you a tracking information within 24 hours! We are the keeper of the Trust, Satisfaction and Transperancy. Got a question? Email us info@itsallgoods.com